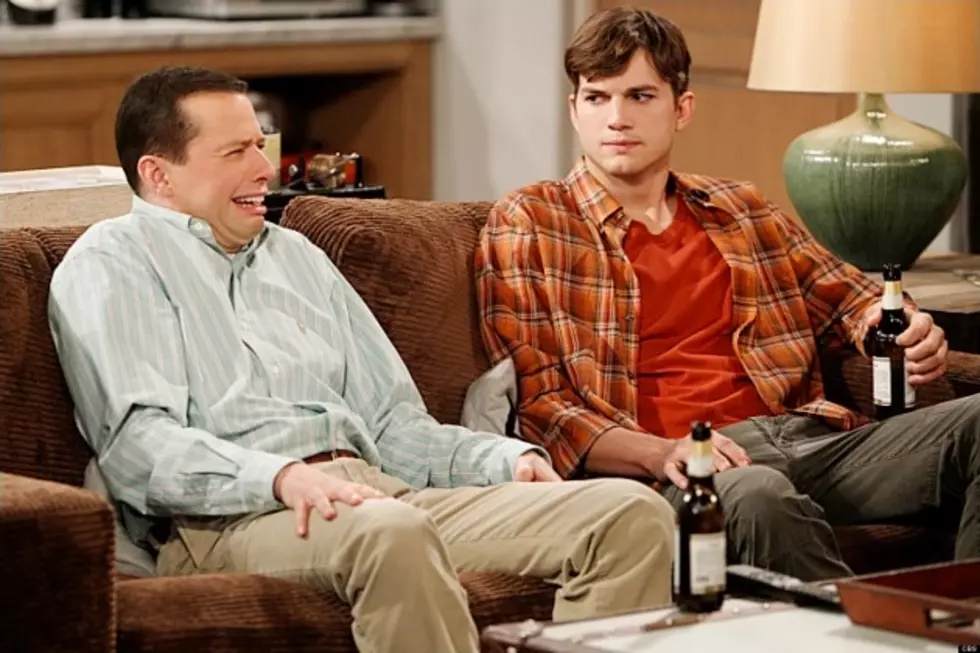 'Two and a Half Men' Canceled: CBS Comedy to Say Goodbye After Season 12
CBS
Whereas CBS' decision to not move forward with 'HIMYM' spinoff 'How I Met Your Dad' proved pretty surprising, the fate of 'Two and a Half Men' was long overdue. The Ashton Kutcher comedy will indeed return for season 12 this fall, though the network finally confirmed that one of Chuck Lorre's flagship vehicles will come to a merciful end with a series finale thereafter.
CBS revealed the news in advance of its 2014-15 Upfront presentation, adding that the "season-long event" would culminate much as 'How I Met Your Mother' did this past year, with plenty of fanfare. The comedy had previously been picked up for its 12th season in March, an unusual move given that its expensive leading actors often require more intense contract negotiations.
Twelve seasons will prove a surprisingly healthy longevity for 'Two and a Half Men,' considering that four seasons earlier Charlie Sheen's public spiral nearly derailed the series altogether, before Ashton Kutcher stepped in to right the course. Since then, Amber Tamblyn has filled the "half man" role from the similarly melted-down Angus T. Jones, though we'd expect a few of the departed stars to make final appearances before the series closes for good.
'Two and a Half Men' will again keep to Thursdays for this upcoming fall, but what say you? Was it time for the series to say goodbye, or could 'Two and a Half Men' have gone even longer?