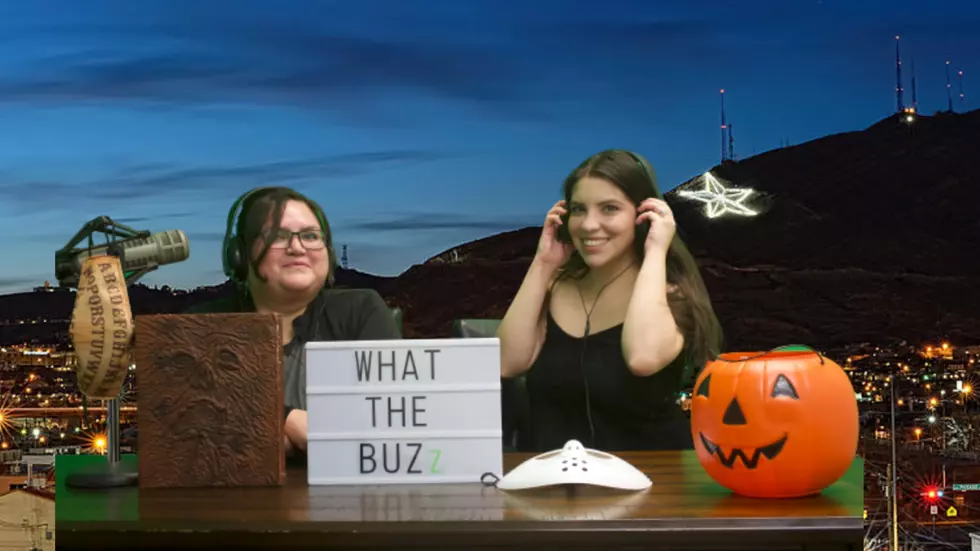 Turtles & Blood Sacrifices on New 'What the Buzz' Podcast
KLAQ
Emily and I are back with a brand new episode of our podcast "What the Buzz". Our new episode, titled "Of Turtles and Sacrifices" is available everywhere you get your podcasts as well as conviently located for you over at KLAQ.com on the "Listen Now" player!
If you found our podcast through the technology genre, we apologize now. Somehow our podcast got put under the technology genre and we don't know how to change it; and neither do our corporate overlords. Despite not being tech savvy on our show, we do promise some laughs- and of course, all the stuff you don't hear on air.
In this episode, Emily and I are deeply invested in the horrifying news we've gotten in El Paso lately. To begin with, the insane story of animal carcasses that were dumped in the desert. The carcasses consisted mainly of goats, sheep and a turtle. That's right, one lone turtle was left for dead in the desert. The main speculation here is a satanic ritual, but Emily and I are investigating how a turtle ties into this. If you happen to know what turtles have to do with satanic, or may be even santeria rituals, let us know!
Enter your number to get our free mobile app
Another insane story is of the El Paso woman whose ceiling was dripping blood in the middle of the night! No, this isn't straight out of a horror movie, it was real life. It turned out that her upstairs neighbor had passed away, but why all the blood? Emily and I have questions
We end things with our usual countdown to Halloween, and Emily finally has her costume idea! Over on our social media- let us know if you already have a costume idea! Check out our latest episode, "Of Turtles and Sacrifice" wherever you get your podcasts and on the "Listen Now" feature of KLAQ.com. Happy hauntings!
ALSO SEE: 30 Most Decade-Defining Memes