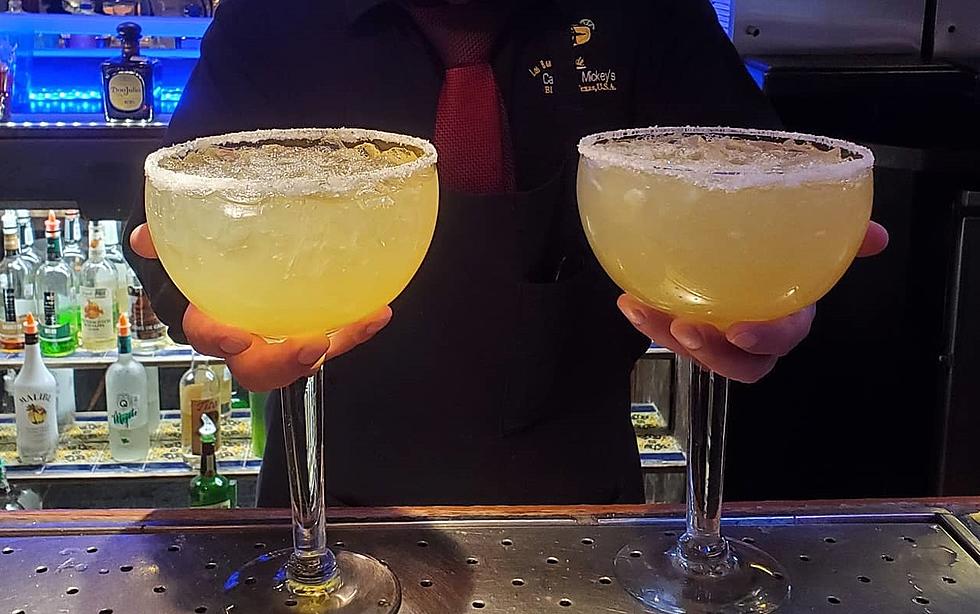 Top El Paso Spots to Celebrate National Margarita Day 2022
Los Bandidos de Carlos & Mickey's
If you've been looking for an excuse to waste away in Margaritaville, I'll give you two: National Margarita Day is February 22, and it's 5 o'clock somewhere.
Whether you like yours on the rocks or in its slushier form, I find margaritas are best when paired with a plateful of our delicious Mexican food.
Enter your number to get our free mobile app
So, using my own voodoo science consisting of a mix of Yelp ratings, opinions of trusted tequila + triple sec connoisseurs, and my own alcoholic drink expertise, I compiled this list of where to find some of the best tasting margaritas in town.
Spoiler Alert: Taco Cabana is on it. Whatever, man, don't @ me. They're 2 bucks and they're good.
But honestly, you don't need a tequila-based "faux day" to have a margarita or two. Just don't get too carried away. Margaritas, it turns out, is the number one reason you end searching for your lost shaker of salt. Or at least that's what Jimmy Buffet has been singing for decades.
National Margarita Day is Feb. 22: Top El Paso Spots to Celebrate and Get Your Sip On
Los Bandidos de Carlos & Mickey's
1310 Magruder St
Julio's Mexican Food
8050 Gateway Blvd E, 3630 Joe Battle, 7470 Cimarron Market
Taco Cabana
City-wide
L & J Café
3622 E Missouri Ave
Coco Loko
9449 Montana
Andale Mexican Restaurant & Cantina
9201 Gateway Blvd W
The Tap Bar & Restaurant
408 E. San Antonio
Chuy's
Fountains at Farah
The Margarita was Invented in Juarez: Fact or Fiction?
How the Margarita came about is still a mystery and stories of its origin are varied. It was either invented in 1938 in Tijuana at Rancho La Gloria for Marjorie King, a famous Ziegfield dancer at the time, or in the 1940's at The Foreign Club in Tijuana in honor of Margarita Carmen Cansino who worked as part of a dance act and went on to become famous screen goddess and movie legend Rita Hayworth
Another tale – the one I choose to believe – claims it was the creation of Francisco "Pancho" Morales in 1942 when he as a bartender at Tommy's Bar in our sister city of Ciudad Juárez, Mexico.
Morales emigrated to El Paso not long after that and drove a truck for Price's Creameries for 18 years. Texas Monthly wrote about Morales in 1974 and details his account of how he invented the drink.
(Spoiler: it was named after a flower, not a woman.)
El Paso Restaurants That Need To Open A 2nd Location We Can Enjoy
Top El Paso Spots for Memorable Graduation Photos