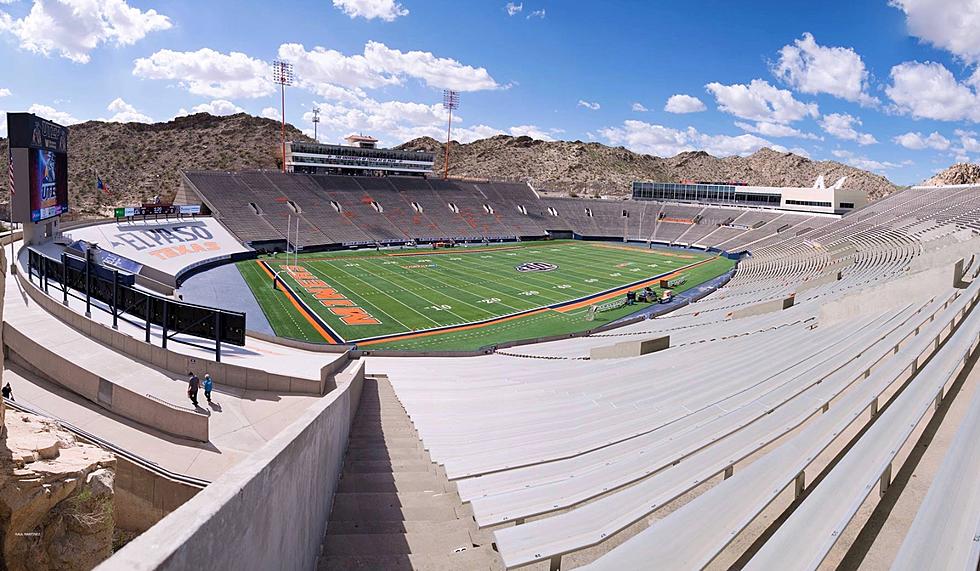 Tonic Performing Half Time Show During 2021 Sun Bowl Game
Raul Martinez
'90s band Tonic will perform during Tony The Tiger Sun Bowl halftime show, and tickets are on sale now. 
The Sun Bowl Association prepares for the end-of-year tradition of bringing together college football fans. For the second year, the association is teamed up with Ysleta del Sur Pueblo and Speaking Rock Entertainment Center to bring in the '90s band Tonic to perform during the halftime show at the 88th Annual Tony the Tiger Sun Bowl on Friday, Dec. 31, 2021. 
El Paso's Sun Bowl Association announces Tonic as this year's halftime entertainment concert, and fans are ready for it.

The 2021 Tony The Tiger Sun Bowl game is back on after sitting out last year due to the pandemic, and while it'll be a few weeks longer until we know which two college teams will battle it out on the field, the Sun Court, the halftime show and advance tickets are all lined up.   
The last performers that took the stage at the Sun Bowl were P.O.D. who performed in front of more than 40,000 fans in 2019.

This year the Sun Bowl Association is bringing in Tonic - one of the '90s most popular bands best known for their runaway hit single If You Could Only See.  
Tonic was formed in 1993 by lead man Emerson Hart and guitarist Jeff Russo releasing their debut album Lemon Parade (now platinum) in 1996 featuring the hit single "If You Could Only See," which reached No. 11 on the Billboard Airplay Hot 100 in 1997.  
Since then, Tonic released four more studio albums and continued touring up until the pandemic last year, along with several band members working on solo material.    
Today Tonic continues to make music and is actively back in the studio working on new music, including releasing their first non-album single earlier this year. The band also released their first music video in nearly 20 years, followed by dropping a new recording of "If You Could Only See" – the (25th Anniversary) single.    

Tickets:  
Advance tickets for the 2021 Tony the Tiger Sun Bowl are on sale now. 

 

Tickets will also be available on game day, pending a sellout.

 

Tickets start at $22 (plus fees)

 

Tickets are available online at 

www.SunBowl.org

 or by calling 915-533-4416. 

 
By the way, this year, the Sun Bowl game will kick off earlier at 10 a.m. (MST) instead of the usual noon start time and will also be broadcast on CBS - check your local listings.
Sneak Peek At The El Paso Museum of Art Catrina Village For Dia de Muertos Celebration
El Paso's Blue Moon Drive-In