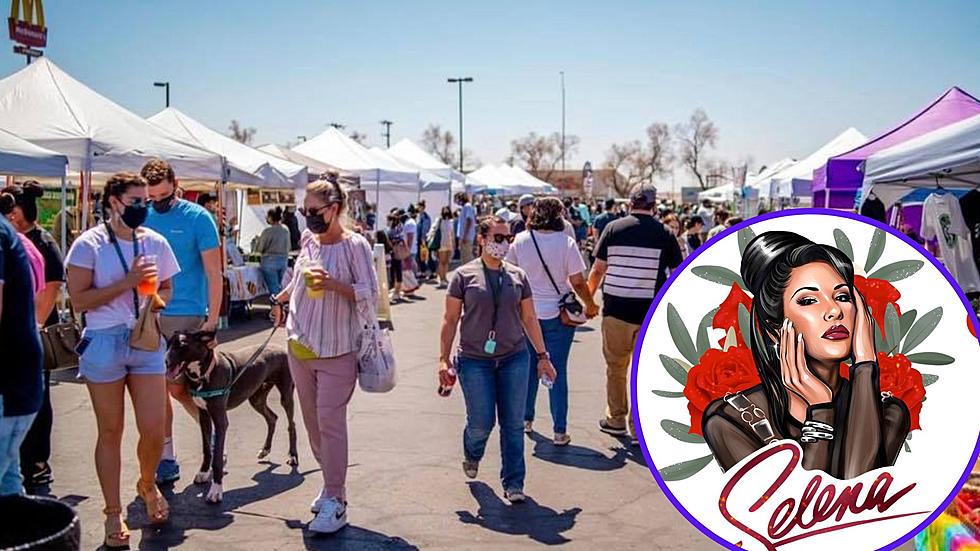 The Upper Valley Artist & Farmers Market Presents: Selena Tribute Market
Courtesy: Upper Valley Farmer's & Art Market
Anything for Selenas!!!
Selena lovers get ready for a market that will celebrate the music of everyone's favorite Queen of Tejano music.
The Upper Valley Artist & Farmers Market is kicking off their Selena Tribute Market this March 26th and they are inviting locals to join in on the celebration.
Locals are invited to shop and eat locally while enjoying the beautiful music of Selena sang by local singer, Catarina.
The Upper Valley Farmer's and Artist Market is one of El Paso's biggest markets that features dozens of locally owned businesses.
The market is free and open to the public. Market officials encourage people to bring the family , dancing shoes and their dogs to enjoy this great outdoor event.
Guests can enjoy dozens of locally owned vendors that will be selling a variety of items including jewelry, candles, clothing, and other accessories.
Upper Valley Farmer's & Artist Market: Selena Tribute Market:
Sunday, March 26, 2023

11 a.m. - 3 p.m.
7930 N. Mesa
Free, Open to the public
Pet friendly
South Central Graff Fest