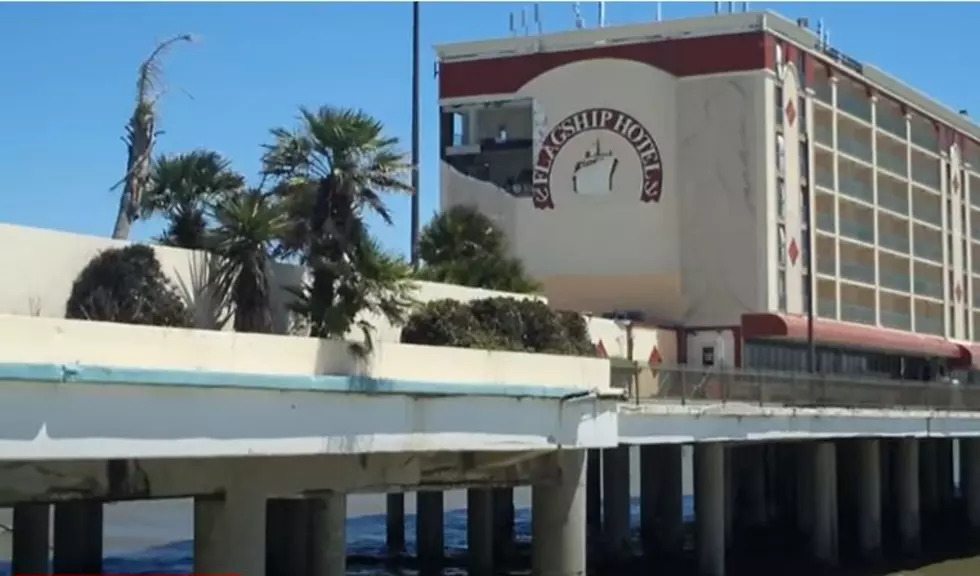 Texas Was Once Home To The Only Hotel Built Completely Over Water
Photo, Youtube/Nomadic Traveler
A hotel built in the '60's, and destroyed in 2011,  was the only hotel in North America built over water.
The Flagship Hotel, located on the beach in Galveston, was built entirely over water. Why, I couldn't tell you but that's what they did. The Flagship Hotel was built on what was known as Pleasure Pier, sat a quarter mile out over the Gulf Of Mexico, stood 7 stories tall and had 225 rooms. Pretty big for the 1960's.
It was a very popular hotel and an iconic Galveston landmark but, in 2008, Hurricane Ike really did a number on it and the damage was just too much so the buildings owners decided to knock it down. It officially closed in 2009 and was demolished in 2011.
On the upside, the city of Galveston replaced it with something pretty cool. The pier is now an amusement park known as the Galveston Island Historic Pleasure Pier. It was built and opened up to the public in 2012.
The Pleasure Pier offers visitors food and drink options in addition to the rides and a 5d theater - ride experience. What was once the only hotel built completely over water in North America is now, (I assume), the only amusement park built completely over water.
A hotel up over the water is kind of cool but, honestly, I think what it is now is a lot cooler.  Read more about the Flagship Hotel and see some pics of it here and here.
Riding For Boobs 2023 Recap
A Few Photos From The 2023 Riding For Boobs Motorcycle Parade And Rally