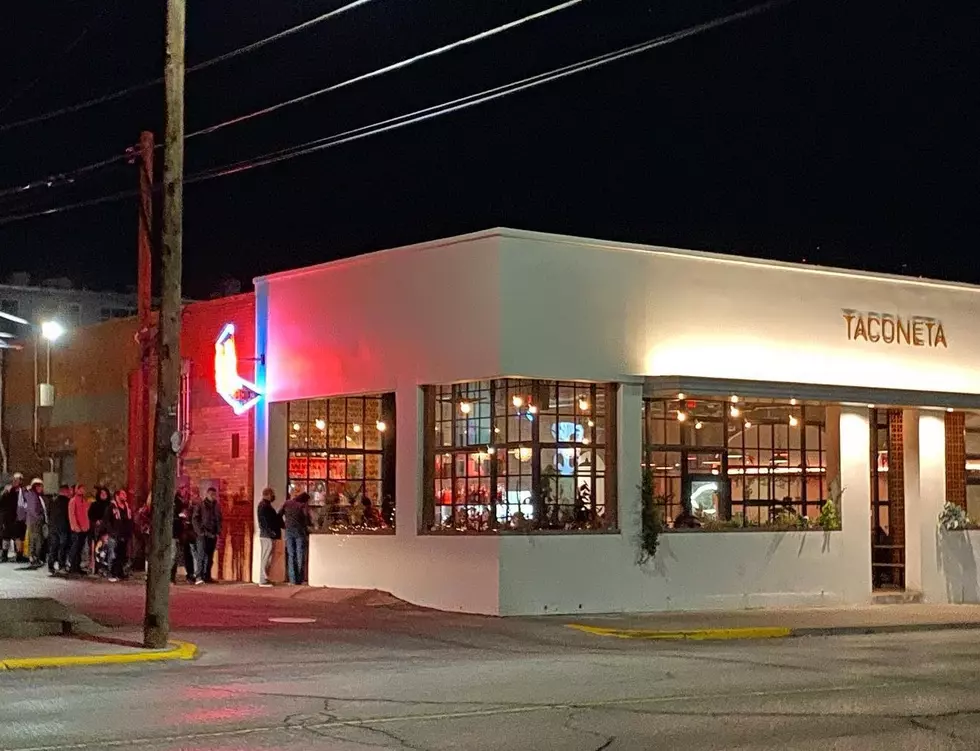 Texas Monthly Names 2 El Paso Taquerias Best in State
Taconeta Facebook
Let's taco 'bout tacos and the taquerias that make them best.
Texas Monthly recently published a list of what its "taco editor" has deemed The Top 25 New(ish) Taquerias in Texas, and two spots in El Paso are on it.
Enter your number to get our free mobile app
The List
The list features taco places that have opened over the last couple of years "that are both honoring tradition and pushing boundaries."
As is usual for the publication, there is very little love for much west of Marfa, so restaurants and trailers in Austin, Houston, San Antonio, and Dallas-Fort Worth get most of the mentions and acclaim.
However, the author notes that "the number of taquerias featured in each city is not necessarily a measure of the comparative quality of tacos in that location as opposed to others."
Top Taquerias in El Paso
So, which tacos in El Paso are worthy of recognition? Taconeta on Montana, and Birrieria El Güero -- a food truck in far east El Paso.
Taconeta
• 311 Montana
• Open Tue–Sat 11a–10p
Munch on the signature brisket confit suadero laced with a spicy, vermilion-hued salsa macha. Another standard is the cauliflower al pastor, the crucifers slowly roasting on a trompo after being lathered in a mild marinade of green chiles, cilantro, and onions.
Birrieria El Güero food truck
• 3800 N. Zaragoza
• Open Thur-Fri 12n–5p, Sat-Sun 10a–2p
Tijuana-style birria de res [and] traditional goat (chivo) or classic lamb (borrego) on weekends ... the knotted strings of chile-infused meat, whose drippings will likely stain your shirt, are absolutely worth it.
These Things Didn't Even Exist the Last Time the Cowboys Won a Super Bowl
It's been so long since the Cowboys have won the Super Bowl, we decided to take a look at things that were invented since their last Lombardi trophy in 1996.
LOOK: Dak Prescott's 3 Million Dollar House