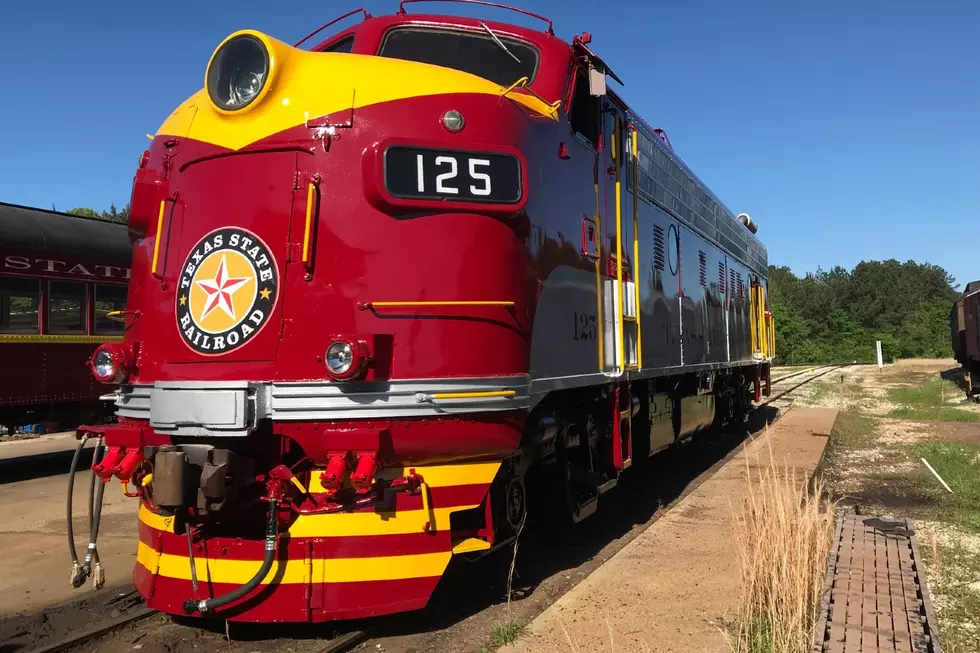 Enjoy Stunning Views of Texas Aboard this Brunch Train
Texas State Railroad via Facebook
I've mentioned before that one of my goals this year is to travel through Texas more; despite me being born and raised in the Lone Star state, I've never been outside of El Paso- I go west more than east!
One thing that I've always wanted to do was go on a train ride! I know, it sounds very old timey, and it could be me wanting to live out my Harry Potter dreams but train rides these days look like so much fun! And with the Texas State Railroad I can complete both those dreams of traveling Texas and going on a train!
Known as the "Official State Railroad of Texas," this charming train ride departs from either Palestine or Rusk and takes you on a four hour cruise through the Texas Piney Woods.
Enter your number to get our free mobile app
The Texas State Railroad has several events that will interest any and everyone like "Rockin' the Rails" featuring Blacktop Mojo.
A rock concert on a train ride? That sounds super cool!
The Dogwood Lunch train ride which takes you through the beautiful spring scenery in Texas as you nosh on delicious brunch options and enjoy the blooming season.
Their other events include: Wine in the Pines, The Speakeasy Special, Easter Egg Express, the Pumpkin Patch Express and the very popular Polar Express.
You can find out so much more about the Texas State Railroad by visiting their website and their Facebook page. You can peruse through all their events and see which one suites you best!
Texas Hill Country Castle
You can stay in a real castle at this Texas Hill Country Castle