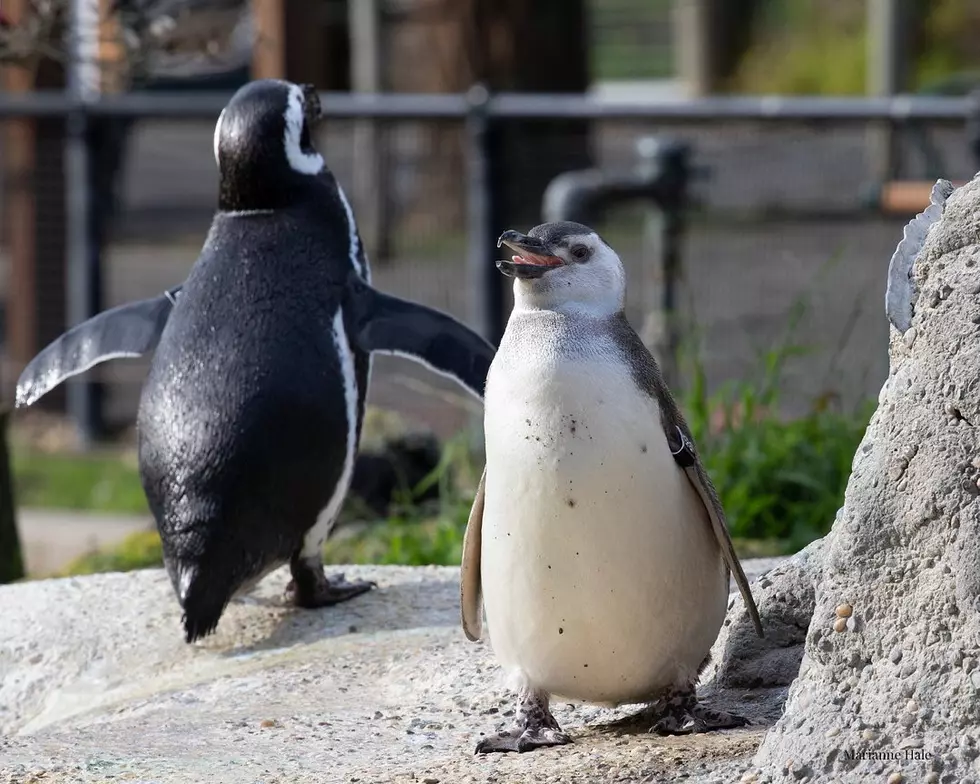 South American Penguins Coming to El Paso Zoo in 2023 – Here's When We Can Expect Them
San Francisco Zoo Facebook
Magellanic Penguins will be waddling about at the El Paso Zoo by the end of 2023.
Sooner than that, actually. Here's an update on when El Pasoans can expect the penguin exhibit to open, and how many will call the Sun City home.
Enter your number to get our free mobile app
What are Megallanic Penguins & How Will They Survive in the Desert?
Magellanic Penguins, which are found in South America, were chosen because they're able to tolerate higher temperatures and more arid climates like what we have here in the Chihuahuan desert.
Their addition is also a conservation effort by the El Paso Zoo.
The current status of Magellanic Penguins is "Near Threatened" due to the loss of its food source to commercial fishermen and environmental threats such as oil spills, per an online resource for animal information.
How Many and When Will the Penguins Arrive?
In a recent video Q & A with the City of El Paso, a penguin costume wearing Sarah Borrego with the El Paso Zoo revealed that construction of the habitat has been moving along on schedule.
The exhibit sits directly across from the Reptile House and Spider Monkey enclosure in the Americas section of the zoo. In the coming months it will be home to a colony of 20 warm-weather Magellanic Penguins that will be arriving from zoos throughout the United States.
Plans include an underwater viewing area and interactive spaces for the penguins with naturalistic landscaping featuring a rocky bank, outdoor seating, and a picnic area.
If everything continues going according to plan, Borrego says we should be seeing them up close in all their flightless adorableness sometime this summer.
Beware Of These 10 Most Dangerous Animals in Texas
Here are 10 animals in Texas you need to be aware of if you plan to visit or set down roots.
These Are The Top 10 Most Dangerous Cities in Texas in '23
We're all aware there are dangerous cities and towns in our state. Surprisingly this list is made up mostly of smaller cities, suburbs, and towns, aside from Houston, TX, which lands at No. 7.