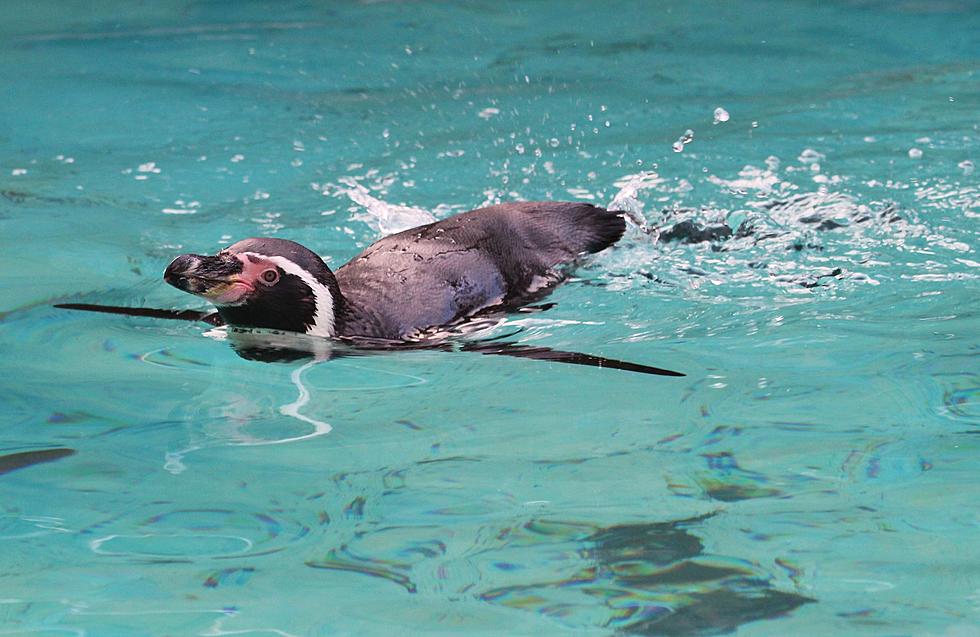 Womp Womp: El Paso Zoo Penguin Exhibit Opening Delayed
Martin King via Unsplash
Welp, it turns out the colony of Magellanic Penguins won't be calling the El Paso Zoo home this year after all. The much-anticipated penguin exhibit has hit a road-block and its 2023 opening has been delayed.
Insert sad trombone here. Yeah, I'm bummed. I love penguins more than polar bears and sea lions do. But not for the same reason.
So when can we see them up close in all their flightless adorableness now? Here's an update on its status and new timeline.
Enter your number to get our free mobile app
How Will Penguins Survive in the Desert?
Magellanic Penguins, commonly seen in zoos and aquariums in warm weather cities, are found in South America.
The species was chosen because they're able to tolerate higher temperatures and more arid climates like what we have here in the Chihuahuan desert.
Their addition is also a conservation effort by the El Paso Zoo.
The current status of Magellanic Penguins is "Near Threatened" due to the loss of its food source to commercial fishermen and environmental threats such as oil spills, per an online resource for animal information.
New Exhibit Timeline
According to Laura Cruz-Acosta, Strategic Communications Director for the City of El Paso, construction of the Penguin Exhibit Center is scheduled to be completed in September.
But, building the structure is only the beginning of the process.
After the penguins get here, Cruz-Acosta told a local news station they are going to need time "to get accustomed to the space that they're going to be living in, [and]…get accustomed to each other." An arrival timeline was not discussed.
She added that they also need time to get comfortable being around their zookeepers and people. The exhibit most likely won't be open to the public until spring 2024, per Cruz-Acosta.
Top 14 Exotic Animals That You Can Legally Own in Texas
Texas has an estimated 7.2 million dogs, more than any other state, this according to the American Veterinary Association. Safe to say, dogs are a Texan's best friend. But perhaps you're interested in branching out a bit and adding a less common exotic pet to your home.
Granted a few of these exotics are regulated and will require permits.