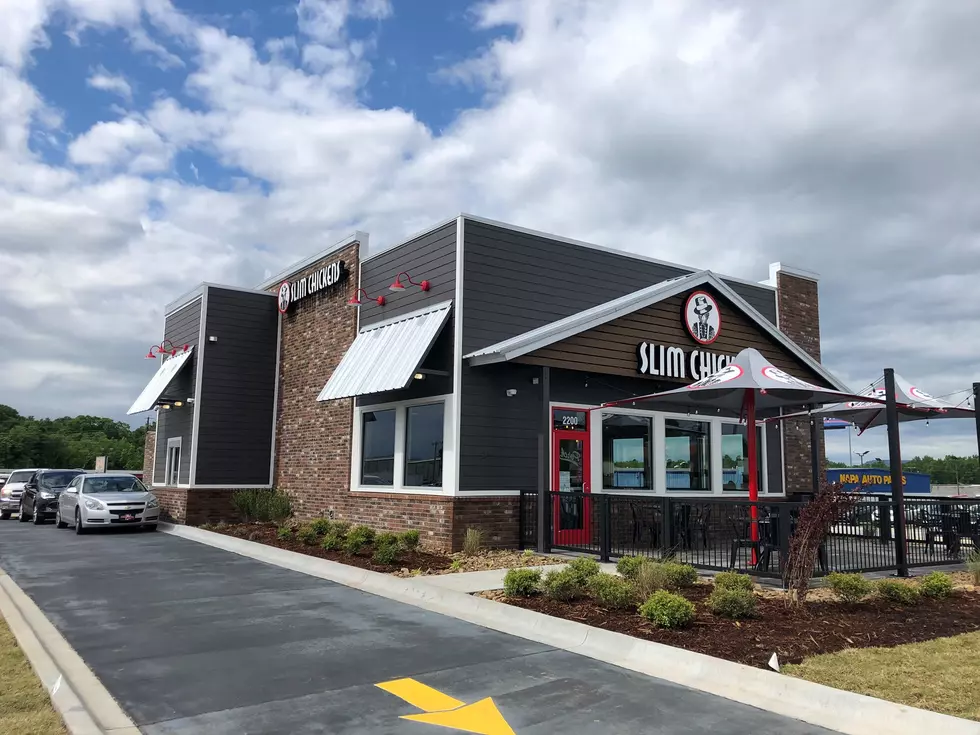 El Paso Chicken Tender Fans Will Have Another Choice: Slim Chickens
Slim Chickens
The chicken tenders field will be getting a little more crowded in the future.
Fast food chain Slim Chickens announced that the guy who owns all the Del Taco's in New Mexico intends to open at least 10 Slim Chickens throughout the Land of Enchantment, including Las Cruces, as well as in El Paso.
I read his plan is to open the first one in Farmington by September of this year, and a couple in ABQ by the end of the year. No word on when chicken finger connoisseurs can expect to try them out here in El Paso.
But whenever that is, they better be better than good. Between the homegrown Boss Chicken and Custard, national chain Raising Cane's, and just about every major fast-food chicken and burger chain from Popeyes to KFC to Dairy Queen, the chicken finger competition is fierce.
Random thought: is there a difference between strips, fingers, and tenders or do they all refer to breaded, deep friend poultry breast meat?
Personally, I'm a 'Caniac. Raising Cane's is the best. Change my mind. Their tenders are phenomenal, even more so than Popeyes and Chik-fil-A, and that's saying something. Convincing me to give Rasing Cane's the finger (see what I did there?) is going to take one extraordinary chicken tender.
I know, unlike Cane's they also serve wings, wraps and chicken with waffles, and they give you 17 dipping sauces to choose from, but I'm all about the chicken strip. I don't go to a pizza joint for a hamburger, either.
Plus, uber-fans of Slim Chickens call themselves "Slimthusiasts" and, well, a fat guy calling himself that is the very definition of irony.
50 Famous Brands That No Longer Exist