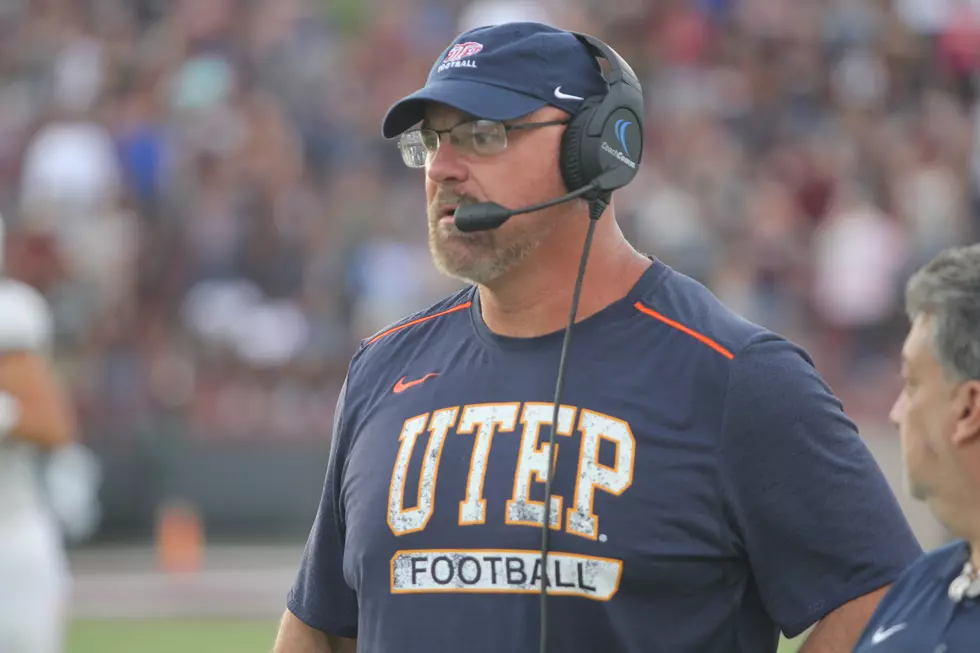 Sean Kugler Did Everything Right at UTEP Except Win Football Games
Matthew Metz.
Yesterday afternoon, when I heard the news that Sean Kugler had stepped down as head football coach at UTEP, I was surprised. Despite their 0-5 start, I did not expect Kugler to walk away from his team less than halfway through the season. Especially when he was asked by CBS4's Eric O'Brien last week if he was concerned that his time at UTEP was running out.
If there is one thing about Sean Kugler that I have known over the last 22 years is that he not the kind of person to leave a job before it is finished. Although UTEP will probably not confirm this, you can bet that he was asked to walk away from the program rather than get fired just five games into the season. Kugs did say during his second signing class that if the Miner football program had not improved in three years, he would step down from his job. Since he won seven games in 2014, Kugler won just nine times over the last two and a half seasons. Fan attendance has dwindled over that time, and UTEP did not want to wait until after the season to make a coaching change.
In his four plus years as head coach, Kugler left a big mark on this program off the field. His brought discipline to the Miners, and very few players either transferred or got into trouble during his tenure. He also recruited the El Paso area more than any previous UTEP head coach, but the local roster did nothing to improve fan support at the Sun Bowl. Finally, his players excelled in the classroom and their Academic Progress Rate (APR) score was the highest it has ever been. Despite all of those positive achievements, it all comes down to winning games, and UTEP decided that it was time for a change in leadership.