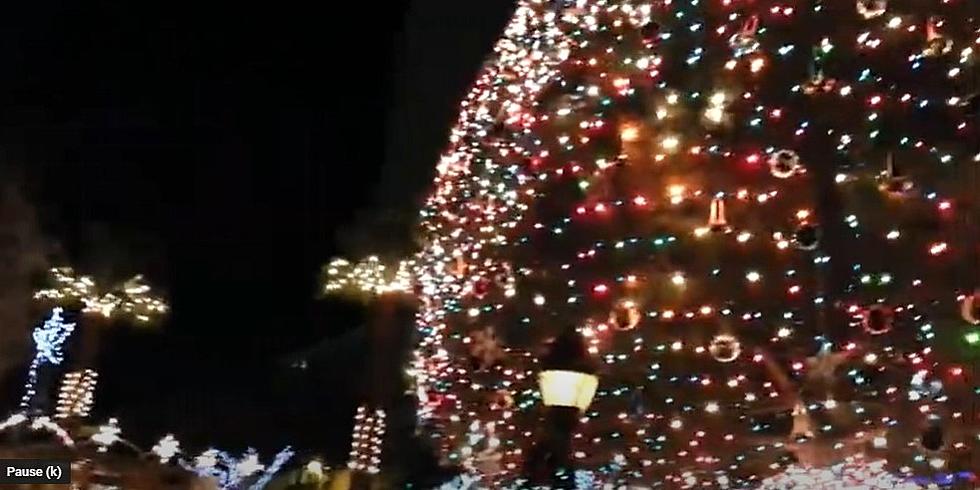 It's Been 5 Years Since San Jacinto's Christmas Lights Lost Their Color
YouTube/KUNO915
If you go downtown during Christmas you have probably been dazzled by all the amazing lights and displays that dot San Jacinto Plaza, but do you remember when it was a lot more colorful? It's been five years since the traditional, colorful holiday displays lit up San Jacinto Plaza and were replaced with what now looks like every other Christmas display in every other city park and mall in the country.
WHY DID THE COLOR FADE?
Back in April of 2016 the City of El Paso was wrapping up a $6 million renovation of San Jacinto and were talking about how to decorate the updated plaza for Christmas. There were lots of people who wanted the traditional displays to be used but City Council decided to go all social media standard white lights. Personally, while I think they are pretty, I really miss the old riot of color of the old San Jacinto lights display. This is what it used to look like back in the day.

HOW MUCH ARE WHITE LIGHTS?
The City spent about $250,000 on the new lights and displays for San Jacinto. As much as everyone loves the photo in the giant round ornament, if you look at other cities holiday displays you'll see that that big ball is not unique to El Paso. While I was researching old video of San Jacinto I kept running into video of current holiday displays in cities like San Antonio and Austin and they too have the giant, lighted ornament. That's why I miss the old San Jacinto Christmas displays. They were so old school and nostalgic. Don't get me wrong, I love to go to San Jacinto during the holidays, but I wish it was to see the traditional Christmas displays.
TOP 10: The best holiday TV specials of all time, ranked