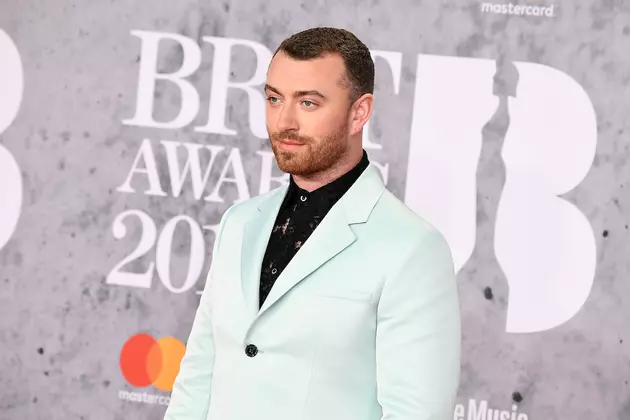 Sam Smith Comes Out as Nonbinary: 'I Float Somewhere in Between' Male And Female
Getty Images
Sam Smith has officially come out as nonbinary.
The singer opened up about gender in an interview with Jameela Jamil, for her I Weigh series. Smith, 26, came out in the interview, revealing, "I float somewhere in between" male and female. The award winning musician did not, however, reveal any preferred pronouns. Smith did, however, explain what nonbinary means at length.
"You do not identify in a gender. You are a mixture of all these different things. You are your own special creation," Smith said in the interview. "That is how I take it. I am not male or female. I think I float somewhere in between — somewhat on the spectrum."
Smith added, "I've sometimes sat there and questioned, 'Do I want a sex change?' It's something I still think about, but I don't think it is [something I want to do]."
The "Dancing With a Stranger" singer first hinted at being nonbinary in October 2017, telling The Sunday Times, "I feel just as much woman as I am man." Smith did not come out in the interview, however.
"I don't know what the title would be, but I feel just as much woman as I am man," Smith said in the interview. "I love a heel, I've got loads of heels at home."
The singer/songwriter told The Sunday Times they came out as gay at age 10. Smith regretted the decision, which lead to an early focus on sexuality, according to the interview.
"I remember, at the beginning of my career, being called a 'gay singer,' and I didn't want that. I wanted to be seen as a singer first, before people spoke about my private life," Smith said in Sunday Times interview. "And now it's changed – I've changed. I realized that maybe I don't mind that title."
Smith was in a relationship with 13 Reasons Why actor Brandon Flynn for nine months. The pair split in June 2018, according to Us Weekly.
LGBTQ Celebrities Who Came Out in 2018