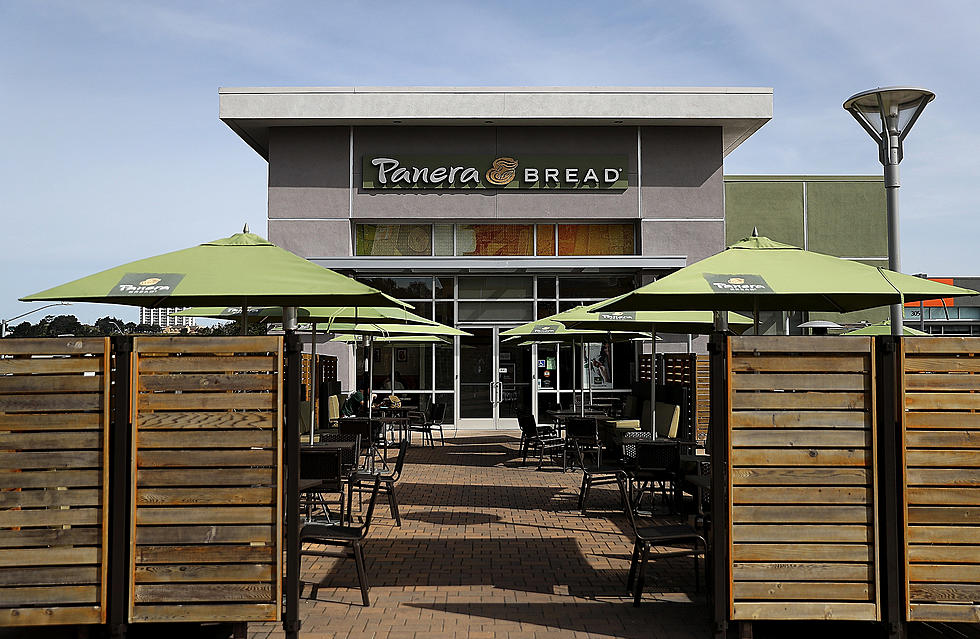 Rumor: Panera Bread Coming to El Paso
Getty Images
Every El Pasoan has a list of restaurants and businesses they would love to see open a location here. Panera Bread is right up there with an H-E-B, Cheesecake Factory, Trader Joe's, IKEA and In-N-Out.
While most of the wish list is not likely to happen anytime in the near future or ever, Panera is not out of the realm of possibility. Or at least, that's the word on the street.
Enter your number to get our free mobile app
El Paso's Retail Boom
As El Paso continues to grow, more and more national chains have taken notice.
Lately, there's been a surge of franchises establishing locations on the fast-growing parts of town or announcing future plans to do so.
Dutch Bros Coffee has opened several locations in less than a year with plans for a few more by the end of this year, McAlister's Deli just opened its first location and two more are in the works, and Crumbl Cookies recently opened its second El Paso store.
The Panera Rumor 2022
Will the bakery-cafe chain revered for its soups, salads, and sandwiches be the next big-name franchise to call one of our growing numbers of strip malls home?
The El Paso Inc. "Whispers" column, which publishes short and interesting items of local gossip or information, recently fired the dormant Panera rumor back up.
"The rumor is back that Panera Bread will open a restaurant in El Paso," the item reads. Adding: "We expect that more than one local developer of commercial real estate is courting the Missouri-based company."
The resurfaced 'rumor' it alludes to dates back to 2019 when an El Paso sub-Reddit user posted job openings found on a recruitment website for various positions at "Panera Bread El Paso, Tx".
Nothing further ever developed and no plans for one were ever made public, but is one of El Paso's most coveted chain restaurants about to become a reality?
Don't look at me for answers, I don't know any more than you do. That was what you call a rhetorical question.
El Paso's Growth Can (And Would) Support It
There are currently 114 Panera locations in Texas, including 1 in Midland and 3 in Lubbock.
How is it a city our size doesn't even have one? Especially now with new construction pushing further and further out in the far east, northwest, and north east parts of town. Call me a dreamer, but I'm pretty sure we could support numerous Panera Bread locations.
El Paso Restaurants That Need To Open A 2nd Location We Can Enjoy
Delicious, Local Coffee & Tea Brands And Shops You Can Support