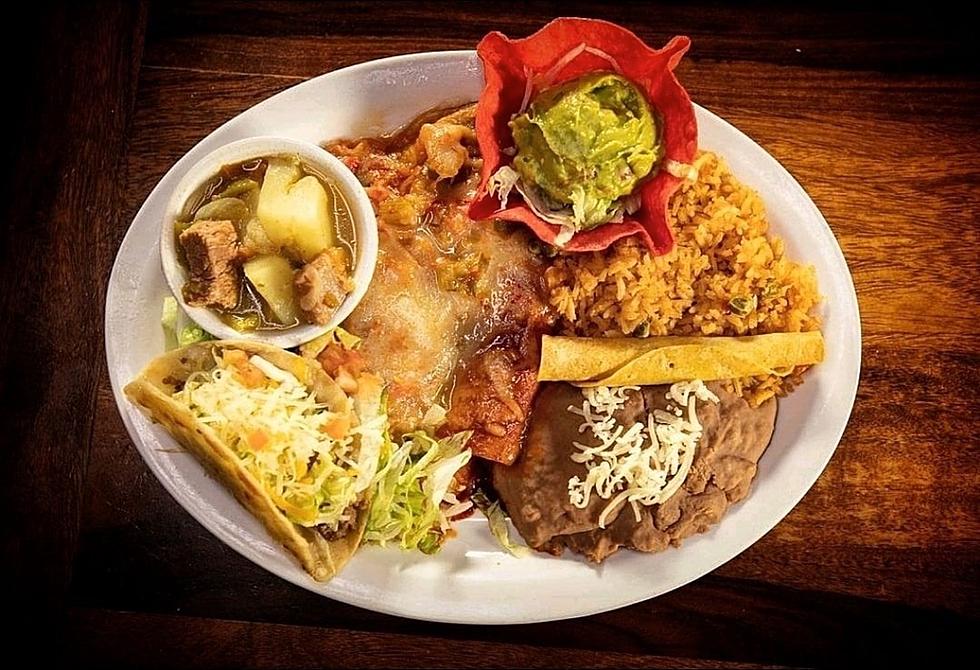 Reddit Asks Which Is The Best Touristy Mexican Eatery In El Paso?
Ray Dominguez
'Tis the season for friends and family dropping in for the holidays, and one Reddit user is asking which are the best touristy restaurants to visit while in El Paso.
We've all been there when relatives and friends roll into town for the holidays, and they want to get the full El Paso experience, and sometimes that means hitting up the touristy spots.
A recent post on Reddit by u/MinimumSouthern asked which Mexican restaurant with a "touristy vibe" was best to take his/her friends coming in from Chicago.
Reddit users wasted no time chiming in to share their opinions on the best touristy spots in town.
Suggestions included:
Andale
Ay Cocula
El Cometa
Carlos & Mickey's
L&J Cafe
Los Jarrones off Redd Rd.
Kiki's
Toro Bronco
Morra Mia
Tacos Chinampa
Los Collegas
La Gorda
La Pila
El Ataron
El Sarape
The Lunch Box
Julio's Mexican Food
Forti's Mexican Elder Restaurant
Las Palmas Mexican Restaurant & Bar
Cattleman's
El Taquito
That's quite a list, and while some may or may not give off the touristy vibe, they all no doubt serve up some delish eats.
Personally, if my friends were coming in from out of town who'd never been to El Paso, I would take them to Jalisco Cafe in Segundo Barrio, The Tap, or Rosa's Cantina, where you can choose from a Marty Robbins & Feleena themed menu. Perhaps even Chih'ua Restaurant & Bar off Gateway West or take my visitors to Elemi or Taft Diaz in downtown El Paso for a bite of the uncommon.
Listen to Monika middays all week on 93.1 KISS-FM and download our free 93.1 KISS-FM App.
There is no shortage of Mexican restaurants in El Paso, but my suggestion to Reddit u/MinimumSouthern is to consider finding the best spot in town based on the food and not be distracted by the touristy flare. After all, El Paso is the best place to score delish Mexican cuisine anywhere on this side of the border, no matter the decor.
Star Wars Themed Airbnb In El Paso
25 Celebrities Who Have Stayed at The Historic Hotel Paso del Norte