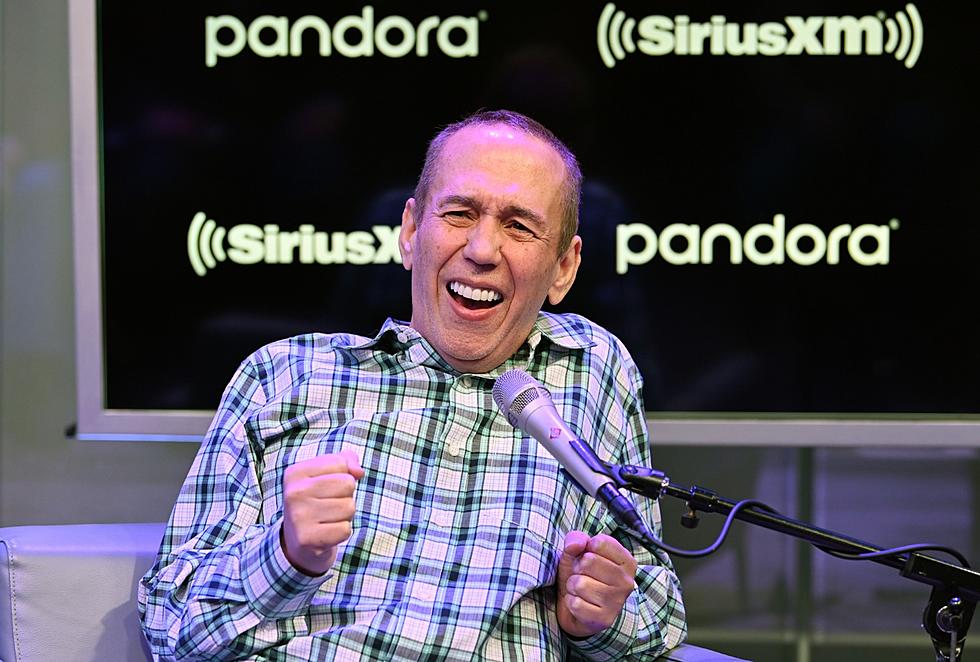 Lucky Enough To Perform With Gilbert Gottfried, He Was Sick Even Then
Getty Images for SiriusXM
I'm one of the few people lucky enough to get to say they opened for Gilbert Gottfried, but I knew that he was sick even then.
As a comedian and somebody who just appreciates funny people, there was nobody funnier than Gilbert Gottfried.
Enter your number to get our free mobile app
Which made it all the more special when I was given the opportunity to open for his run of comedy shows at Bart Reeds Comic Strip in the Sun City, around 2018.
Even before his first step on stage, I was his Uber driver, his body man, and his merchandise assistant. And, as I would drive him around the city, we would converse and chat.
He was a quiet man and reserved off stage. But he would listen to some of my banter and even liked one of my premises.
In the green room before or after a show, he would sit, and patiently wait with nothing to distract him, no phone, just his thoughts.
We would talk, and he answered my pestering questions with the patience of a father, which I learned happened to him just a few years before.
After seeing my set one night I got an approving comment about a joke. A lifetime high for any comedian.
Working at a comedy club as a performer entails three different levels. The host, the featured act, and the headliner.
I was the fortunate one, thanks to the graces of club owner Bart Reed, who got to be Gilbert's host for all of his El Paso shows.
One of the responsibilities of the host is to introduce each of the other comics. And, when it came to introducing Gilbert Gottfried, unusually, he would ask me to help him up the three steps it took to get on the stage.
Holding on to my arm he would shuffle from the top step to the microphone, where I would cautiously let go of him and walk off stage wondering if he would be able to stand for an entire hour.
He did. And then some.
It was one of the funniest, most energetic comedy shows I've ever seen, from a comic standing in place. And I wasn't the only one who thought so; I could see and hear the howling laughter, ringing throughout the enchantingly dark room.
Even then, I knew something was wrong with Gilbert Gottfried's health. But I would never dare to ask. And, it didn't matter in the end, because he was still one hell of a comic.
After each show, we would stand at the front door to the club and he would have all of his DVDs on the table, ready to purchase for anyone who loved the live show.
It was 2018 and people would ask if they could pay using Venmo or Cash App. Gilbert of course had no idea what those were, only having small bills for change.
Luckily the featured act, Barry Laminack had Venmo and helped Gilbert through that 21st Century ordeal.
As we were packing up his boxes of unsold DVDs, the comic stip devoid of an audience, everybody had left minutes before, I asked Gilbert if I could buy one of his DVDs.
As an opener for a headlining comedian, we're basically on the same team, and it's not uncommon for the headliner, or featured act, to throw the host a piece of merchandise for free.
Expecting this kind of transaction I smiled at Gilbert, he smiled at me, and then he said something that I will never forget, "For you twenty dollars." Which was what he charged everyone else.
He wasn't kidding either, but I didn't care because it was so damn funny.
To this day I will treasure my signed copy of Gilbert Gottfried's DVD, but more importantly, I will always treasure his sense of humor.
READ ON: Weird, wild UFO sightings from throughout history