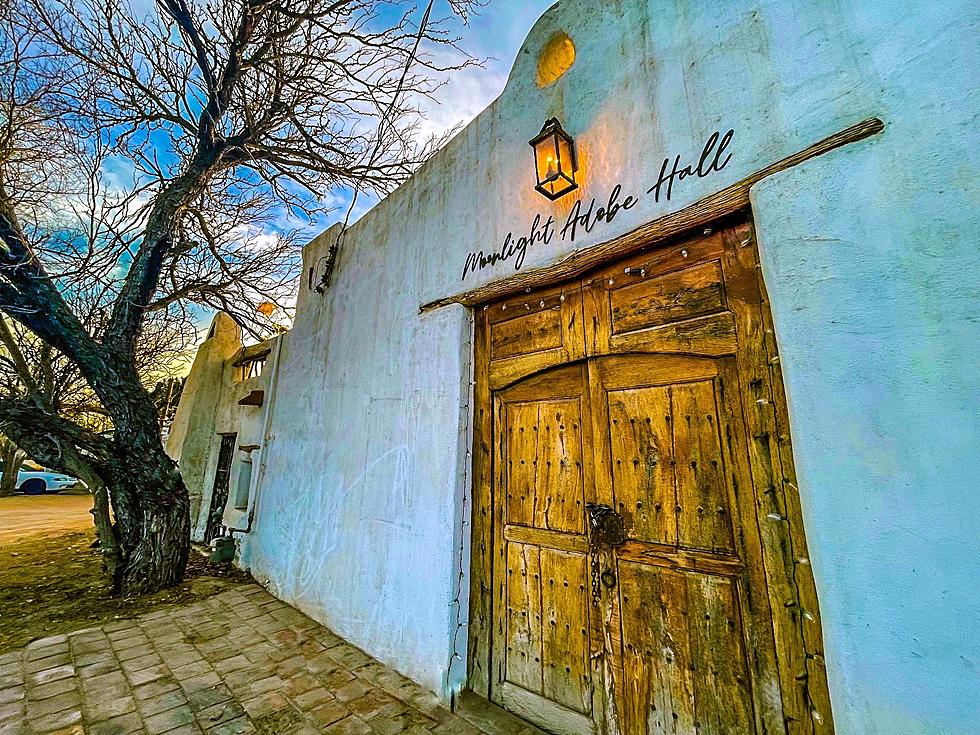 Moonlight Art Gala To Glow Over Socorro's Thriving Art District
ma
Moonlight Adobe Hall presents the first-ever Moonlight Art Gala, where art, music, and great eats will come together to benefit Socorro's thriving art district.
The inaugural Moonlight Art Gala will bring together dozens of acclaimed local artists to auction their works, benefiting Socorro's upcoming art program (Luz de Luna Artes).
Luz de Luna Artes will partner with local artists and community organizers to provide art workshops for families and fund public art murals in the Socorro region.
Moonlight Adobe Hall located inside historic Casa Apodaca, sits right across the street from the art gallery Casa Ortiz, Three Missions Brewery, and Bodega Loya, only 20-minutes away from downtown El Paso.
Surrounded by adobe buildings and built-in 1900, Casa Apodaca is over a century old, and Moonlight Adobe Hall was once the site of the area's first silent movie theatre. The theatre, which opened in 1902, later went on to premiere the original Pancho Villa silent movie in 1919.
Years later, the historic theatre still stands today thanks to natives Gabriel Marquez and Tamara Gastelum, who brought the theatre back to life, creating a venue accomodating many celebrations and social events.
For one night only, discover El Paso's phenomenal talent at the Moonlight Art Gala: An Art Auction for the Moved, where attendees can browse a curated selection of over 70 pieces showcased by 25 regional artists that promise to make the evening "come alive with plays on color, movement, and form."
The evening will also feature emcee Robert Holguin (KFOX 14), cocktails, a musical performance by Lush Life Quintet from Las Cruces, a live auction featuring auctioneer Laura Michalek from Seattle, WA, baked goods by Savage Goods and Weirdoughs bakery, and brews by Old Sheepdog Brewery and Deadbeach Brewery.
Auction Artists To Be Featured
Live Painting By
Jessie Gandarilla @betajayrilla
Babak Takavoli @untappdd.babak
Schedule
5:00 p.m. Complimentary Welcome Cocktails and Live Music by Lush Life Quintet
5:00 p.m. Silent Auction Open for Bidding
5:30 p.m. Opening Remarks with Emcee, Robert Holguin
6:00 p.m. Delectable bites presented by "Trattoria Pancetta."
7:30 p.m. Silent Auction Closed
8:00 p.m. Live Auction with auctioneer Laura Michalek
10:00 p.m. Live Auction Ends
Parking
Parking is free
Attendees can use the parking lot located on Apodaca Rd. Additional parking can be found across Socorro Rd. at Casa Ortiz Gallery.
Moonlight Art Gala: An Art Auction for the Moved
Socorro's El Charlatan 12-Course Chef Curated Menu in Mouthwatering Pictures
26 New Businesses Opening At Eastlake In El Paso
35 Unwritten Rules That True El Pasoans Know:
All 10 Of El Paso's Nicknames