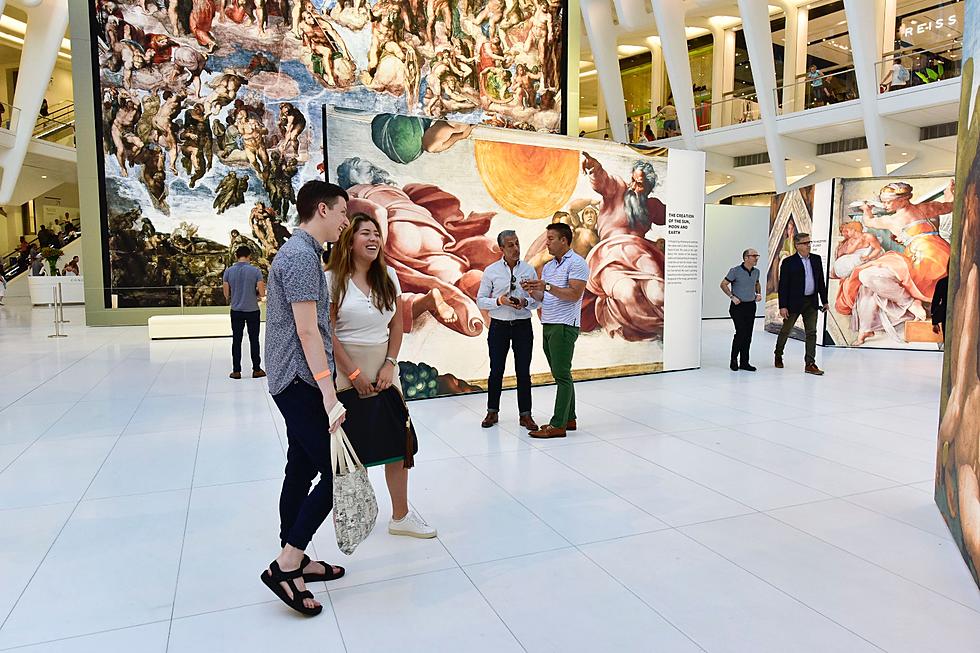 Michelangelo's Stunning Sistine Chapel To Be Exhibited In El Paso
Eugene Gologursky
Michelangelo's magnificent Sistine Chapel frescoes will be on full display during a virtual exhibit with a planned tour stop to the Sun City.  
Michelangelo's Sistine Chapel: The Exhibition is a virtual display that will allow El Pasoans to immerse themselves in over 30 reproductions of the Italian painter's mind-blowing artworks.  
Art lovers will be able to get up close and personal with the near life-size reproduction of Michelangelo's stunning Sistine Chapel: The Exhibition. 
About the exhibition:  
With special expertise and care, the ceiling paintings from the Sistine Chapel have been reproduced in a truly unique way using licensed high-definition photos. Brought to life using a special printing technique that emulates the look and feel of the original paintings, visitors are given a chance to engage with the artwork in ways that were never before possible: seeing every detail, every brushstroke, and every color of the artist's 34 frescoes. Each image is accompanied by informative signage, and audio guides are available to rent for an even more in-depth experience. 
Michelangelo's Sistine Chapel tells the story of Creation painted across nine panels, including one of the most famous frescoes that depict God and man reaching out with two outstretched index fingers. Other intricate depictions include the Creation of the earth, the fall of man, banishment from paradise, biblical scenes, the life of Noah, prophets, and so much more. 
Despite popular belief, Michelangelo worked on his masterpiece, standing up (not on his back) on custom-made wooden scaffolds that allowed him to stand upright and reach above his head which took approximately 4.5 years (1508-1512) to complete.
Michelangelo's meticulous Sistine Chapel stands today as one of the world's oldest and most famous painted interior spaces. 
While there is nothing like marveling at the actual Sistine Chapel in person, "Michelangelo's Sistine Chapel: The Exhibition" now offers the opportunity for those of us who can't travel to Rome anytime soon to observe these spectacular frescoes up close thanks to these life-size reproductions. 
El Pasoans will indeed be lining up to check out this never-before-seen perspective of Michelangelo's Sistine Chapel. But we'll have to be patient since, according to FeverUp, the exhibit's location and date in El Paso are still pending.
As soon as more information becomes available, we will share it with our listeners. Anyone interested in staying up to date on the exhibit details can also sign up HERE.
Star Wars Themed Airbnb In El Paso
20 Moments That Had El Pasoans Talking In 2021