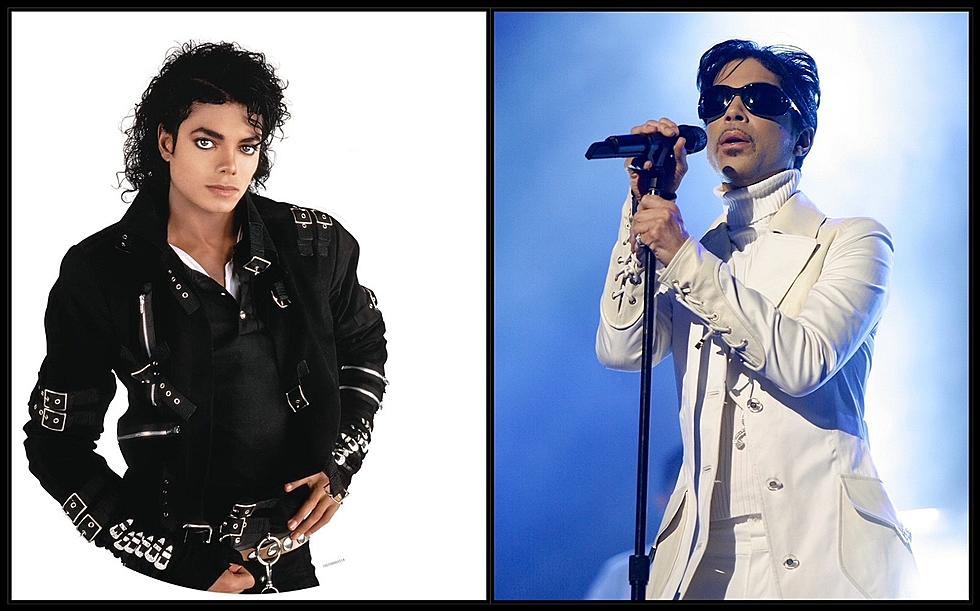 Michael Jackson & Prince Tribute Bands Head To El Paso In May
Amazon / Getty Images
This year, El Paso's concert line-up is stacking up nicely as two tribute bands featuring a pair of Michael Jackson and Prince impersonators will perform at the Colesium in May.
Concert season is upon us, and as more shows and events head to town, you can now add a tribute night dedicated to two of the '80s most famous artists, Michael Jackson and Prince.
The Michael Jackson and Prince Tribute transports fans to the height of their careers on stage, mimicking the look, the dance moves, and the unmistakable sounds of two of the most influential artists to date.
Experience the ultimate celebration for one night only with electrifying performances featuring the music of Michael Jackson, including fan favorites such as Thriller, Beat It, Billie Jean, and Prince hits like Let's Go Crazy, Kiss, and Purple Rain.
Listen to Monika middays all week on 93.1 KISS-FM and download our free 93.1 KISS-FM App.
Lady Soul Production presents the tribute night with a portion of the proceeds benefitting Operation H.O.P.E. and the Ukrainian Relief Program.
Tickets
Tickets are on sale now and available via the El Paso County Coliseum box office or ticketmaster.com
Advance tickets are available through April 17: $15 for adults and $10 for children 12 years and younger.
Admission price after April 17: $20+
V.I.P Tickets: $35
Flashback to the 80s with two of pop's biggest stars, Michael Jackson and Prince, during a one-night tribute concert this summer.
Michael Jackson & Prince Tribute
El Paso County Coliseum
Friday - May 20, 2022
Admission: $15+
Celebrities Busted With Drugs In & Around El Paso, TX
25 Celebrities Who Have Stayed at The Historic Hotel Paso del Norte
Here's Where To Find All 10 Of El Paso's Balloon Mural Series: