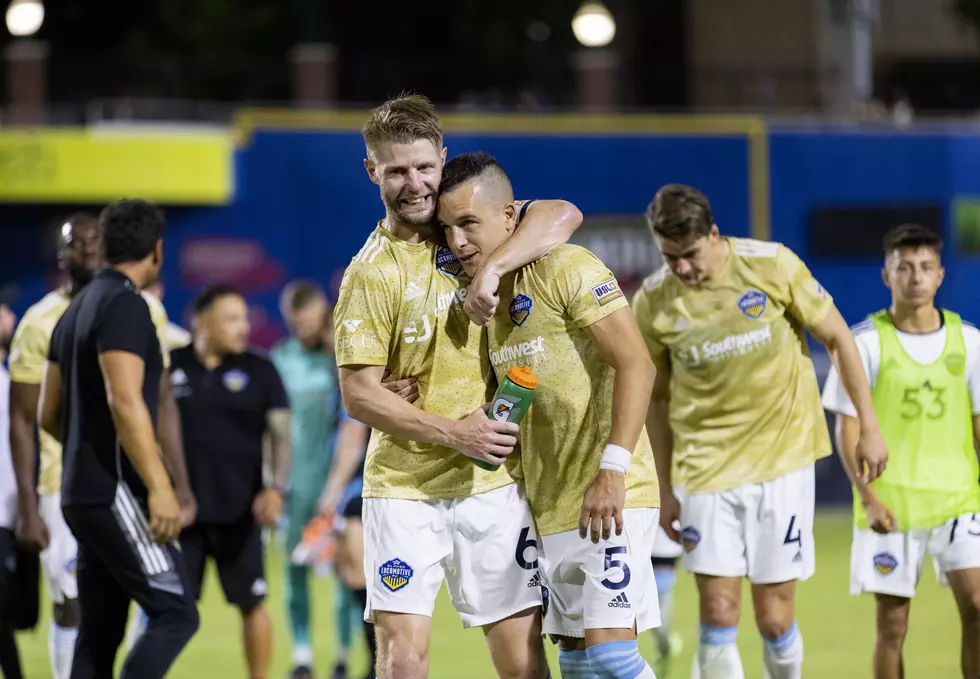 Locos Close Out 2022 Regular Season With a Must-Win Match
Ivan Pierre Aguirre
El Paso Locomotive FC will close out their 2022 regular season this evening when they face the Tampa Bay Rowdies in the state of Florida. This will be the first time the Locomotive visits the Sunshine State. This match was originally programmed for the 28th of September but was postponed for tonight due to Hurricane Ian.
El Paso needs the win and will have to wait for other results tonight and this coming weekend before it is determined if they make the playoffs.
The Locos are coming off of a 2-1 win at home this past weekend against Orange County SC in a match that center defender Andrew Fox called, "a perfect response to Wednesday." after losing at home to Colorado Springs Switchbacks FC 4-1 a week ago.
The Rowdies absolutely destroyed Loudon United 8-0 this past weekend. Tampa Bay is currently in third place in the eastern conference. They can not reach conference leaders Louisville City, but can take second place from Memphis if they win tonight and this coming weekend. That will be the extent of their motivation.
Fox shared these thoughts regarding tonight's match, "Hopefully if things go our way we'll have a few more games to play this season, but consider this the first of our playoff games effectively. It's a must win. It's an exciting opportunity, it's a team we have not played before, we never traveled to Florida as a team, it will be a new, good challenge. They are always a strong side so I look forward to facing that test."
Tonight's match is scheduled to kickoff at 5:30 p.m. MST and will be televised nationally via streaming on ESPN+
SPOOKY GOOD: 2019 KLAQ Halloween Parade
For 2019, KLAQ's Halloween parade brought out Tony the Tiger to be the Grand Marshal. As for the Buzz Adams Morning Show, they dressed up and drove around as The Wizard of Oz but zombie style. Thank you to everyone who came out to the parade and make it a spooky good time.