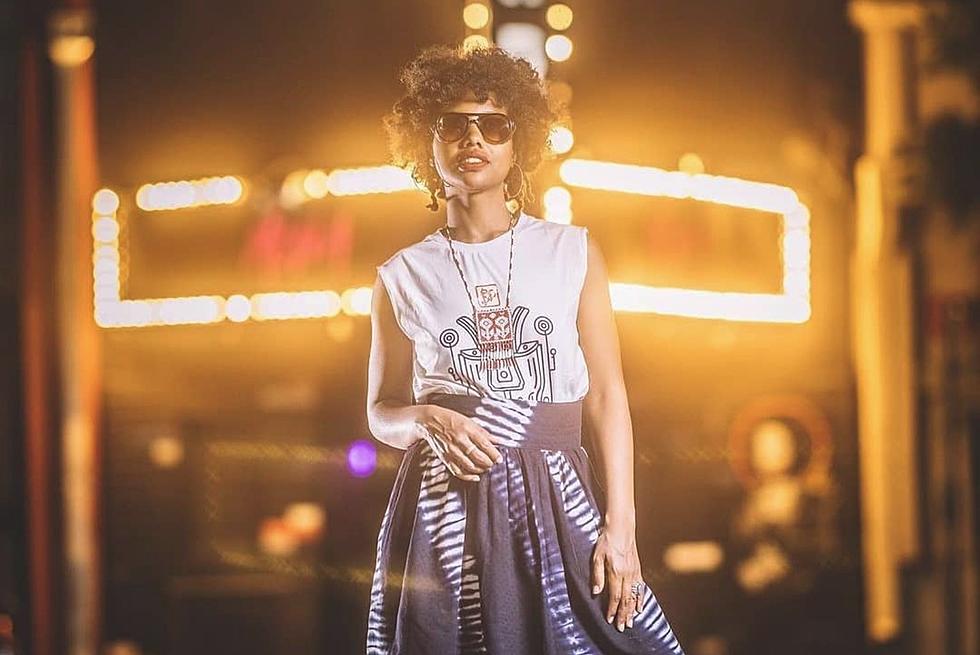 Local Musician A Billi Free On Board Trolley Tracks This Weekend
A Billi Free
Trolley Tracks is back this Saturday, featuring the ever so talented siren, A. Billi Free.
Meet one of the region's most talented musicians this weekend during Trolley Tracks' free music series.
A. Billi Free will be singing onboard streetcar #1511, where passengers can enjoy a one-of-a-kind free music series as the El Paso Streetcar, The City of El Paso, and the El Paso International Music Foundation host the return of Trolley Tracks.
Over the past couple of weekends, the free streetcar music series has featured local sensations Talia Leilani and the Pie sisters and returns with songstress A. Billi Free this Saturday.
Listen to Monika middays all week on 93.1 KISS-FM and download our free 93.1 KISS-FM App.
Often compared to Erykah Badu, Pharell, and even Corinne Bailey Rae, Free's sound ranges from hip hop to funky jazz and will instantly pull you in with her lyrics and smooth bopping beats.
Passengers are welcome to enjoy a performance by A. Billi Free along with local musicians Jorge Gonzalez and Eddie Provencio as the El Paso Streetcar travels almost 4-miles through El Paso's uptown and downtown areas.
Avoid the parking hassles and warm-up onboard the streetcar as you make your way to WinterFest in the heart of downtown El Paso along with the return of Holiday Movies at the Plaza Theatre this weekend.
Delve into the local and regional music scene and discover some of El Paso's most talented artists for free with Trolley Tracks.
Passengers are welcome to board Streetcar #1511 at the Arts District streetcar stop off Santa Fe across from the Convention Center or anywhere along the route.
To make it easier to find out where the El Paso Streetcar is traveling, download the free app Ride Sun Metro click on My Streetcar and see where streetcar #1511 is traveling in real-time.
Trolley Tracks: El Paso Streetcar Music Series
El Paso Streetcar #1511
Saturday – December 11, 2021
5 30 p.m. - 7 p.m.
Fare: Free
Open to all ages
Masks required while riding per FTA guidelines
Discover A World Of Exotic Snacks In El Paso
The 11 Tallest Buildings In El Paso