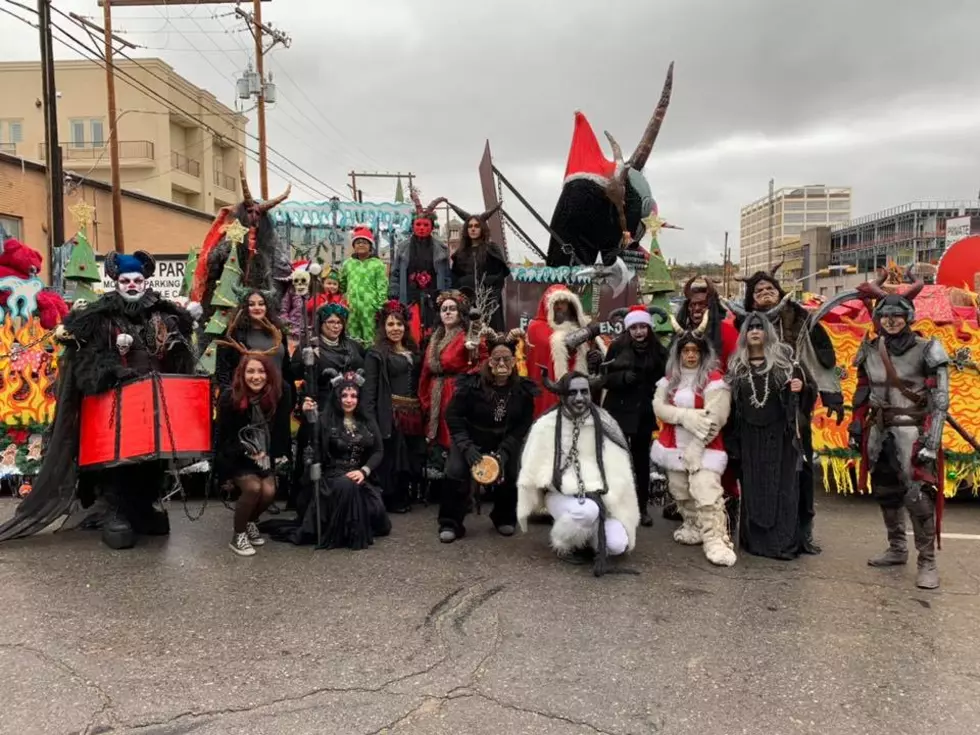 Krampus Finally Gets an El Paso Award Thanks to Local Artists
Kaleidoscope Art Market
At this year's Oscar Leeser's Hyundai of El Paso Sun Bowl Parade, one float impressed judges in a whole new way. Usually, we see some happy, shiny floats with smiling people making their way down the parade route, but this year, we saw a hairier, cruel creature, Krampus.
Kaleidoscope Art Market created an amazing float based on the European Christmas folklore, for the 2019 parade. Not only did they truly make an impression on El Pasoans who attended the parade, but they also received an award for the badass construction and idea for the float.
The Buzz Adams Morning Show's very own Joanna Barba will be judging the Krampus costume contest, so you are going to see if Joanna will get just as crazy as she did at Buzz's house.