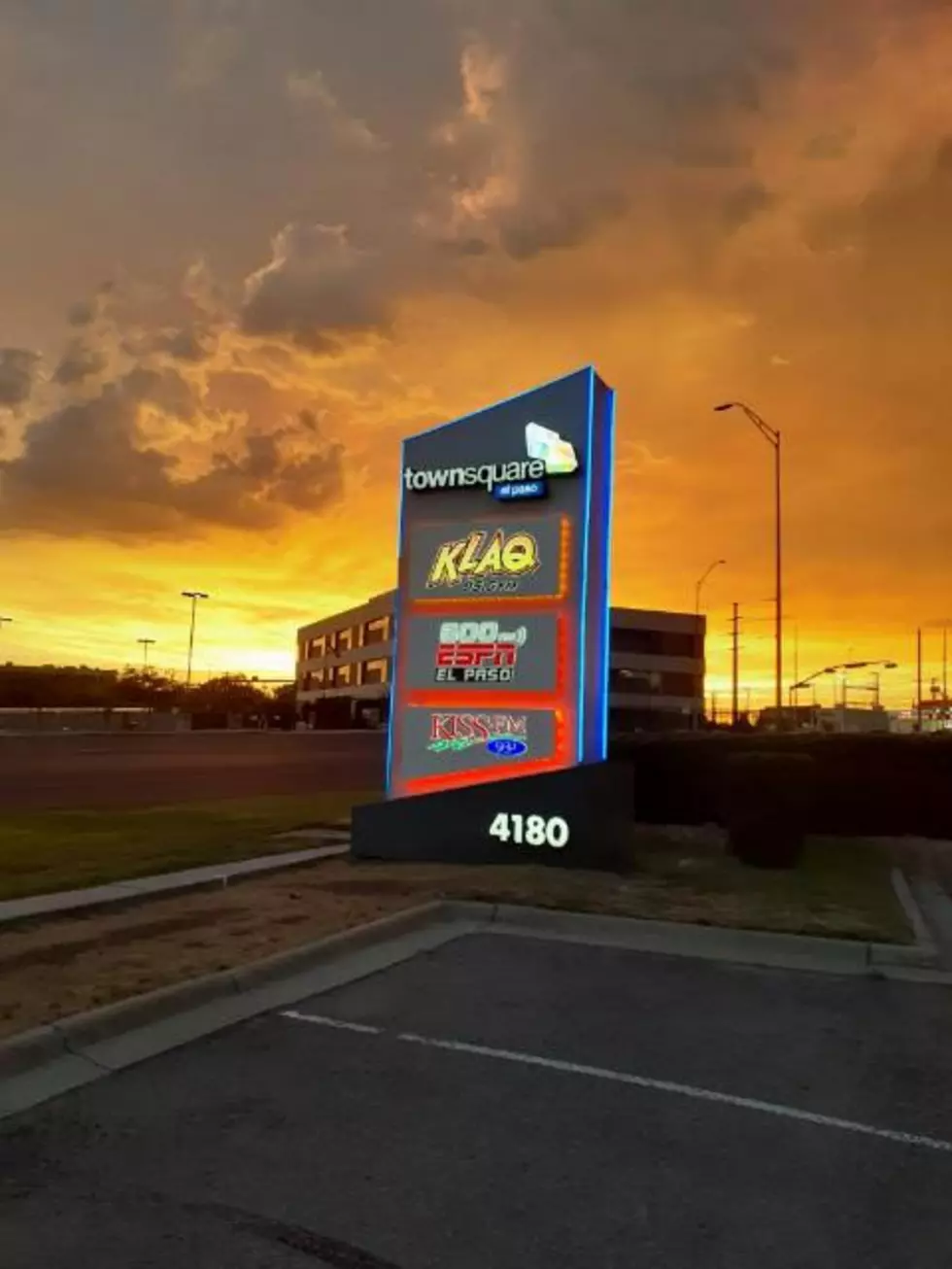 KLAQ's West El Paso 'Hood Has Changed So Much Over The Years
Photo, GG
The west side of El Paso has seen many businesses and buildings come and go over the years.
The little corner of it where the KLAQ studios are has seen enough changes to fill this article. Though, I may do the "rest of the west" in a future one.
The Q studios are at 4180 N. Mesa, in a building, (said to be haunted), that had been a number of things prior to us moving here around 2003 or 4-ish.
Right next door to Rulis' International Kitchen and a small strip mall that houses the Piedmont Cafe and Block Table and Tap.
Here's how "our" block has changed.
Rulis' was a Burger King for eons. Kinda funny that, after all those years, they turned it into a bar JUST as we moved next door. Coincidence?? Hmm... Shortly after that, Rulis' moved in and has been there ever since.
Piedmont was a Schlotzskys for half an eon and then a bar themed around the El Paso Rhinos. I forget the name but I still remember the cool memorabilia they had.
My favorite item being the Rhino's logo, bearing the phrase "support the fat unicorn".
On the other side, lining the Executive cul-de-sac, are a doctors office that, I think, has always housed some sort of medical facility.
Next to them is a Pronto Lube that's also been there forever. It's changed, I think, names a time or two but has offered the same mechanical services since day one.
The far side of the cul-de-sac was vacant forever but a Family Dollar was built there several years ago.
The Diamond Shamrock at Executive and Mesa is now a Circle K and Mesa Ford ... which took up most of that block extending west and north around the Circle K ... is now a bunch of offices and open land.
Executive between Mesa and I-10, surprisingly, hasn't changed much at all. Except the legendary Prince Machiavelli strip club was torn down completely after about 40 years.
It remained a strip club, under a different name, for a minute before the building was demolished. A Starbucks was built on the site which opened about a year ago.
Buildings Lost Or Demolished In El Paso