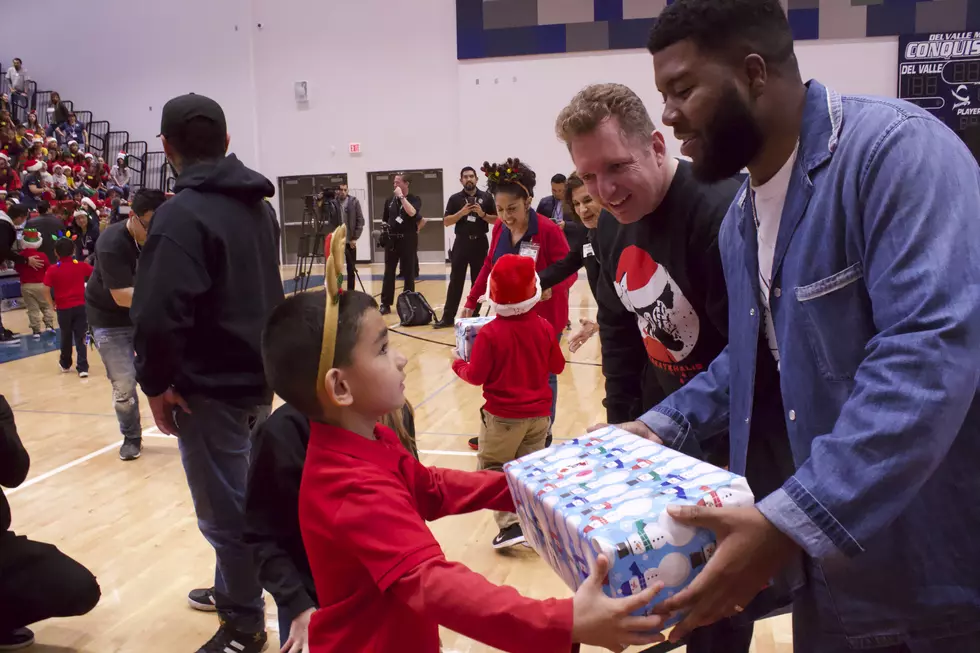 Khalid Comes Home to El Paso to Hand Out Gifts to Local Students
We at Townsquare Media El Paso are all about giving back to the community and supporting local talent. When we were giving the opportunity to work with The Great Khalid Foundation, we couldn't say yes fast enough.
It has been an amazing year for our Townsquare Media family to team up with the Khalid team in creating some awesome community events. Our first collaboration came from the Back 2 School expo and now as the year ends, we celebrate with The Christmas with Khalid Toy Drive.
It is the third year Khalid's team is giving tons of gifts to local elementary schools and our first to help raise donations with them. We have laughed, cried and really counted our blessing during this event. Seeing the children and school staff has warm our hearts and really put us in the Christmas spirit.
On December 13th, Khalid joined in on the celebration by personally handing out over 700 gifts to local students from Capistrano and Presa elementary schools. It was a blessed experience to join in on making some students incredibly happy as we end one year and begin a new one.