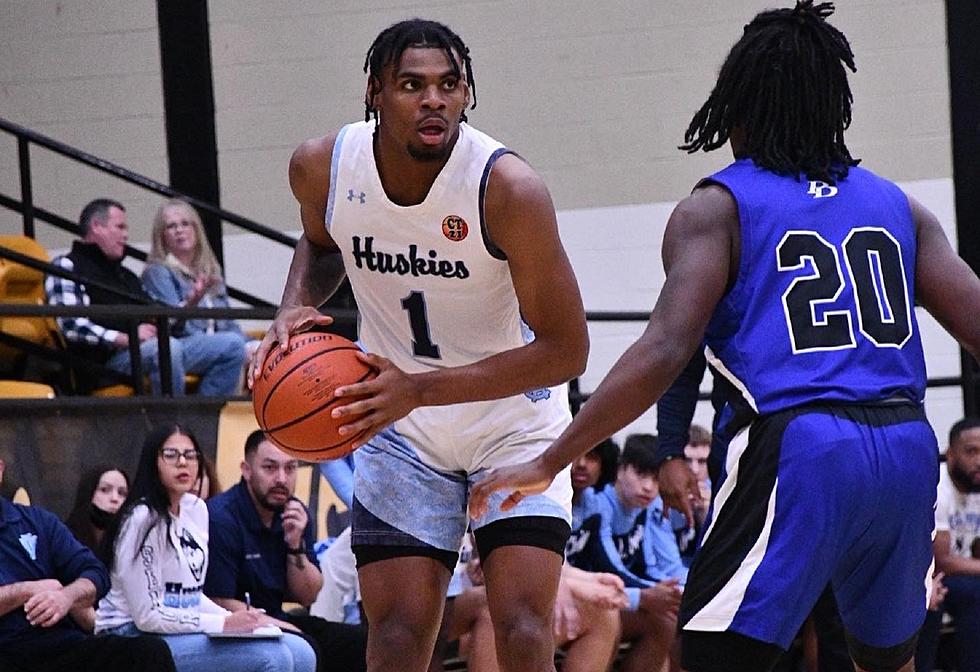 El Paso's KJ Lewis Hosting Local Kids Basketball Camp
Ace Acosta and epsportsnetwork
Former Chapin High School basketball star KJ Lewis didn't forget about his El Paso roots despite spending his last year of high school hundreds of miles away.
He is arguably the best basketball prospect to come out of El Paso - and now he's ready to give back to the kids with a summer basketball camp.
Lewis, a 4-star recruit who signed with Arizona, played his senior season at Duncanville High School in the Dallas-Fort Worth area.
But as KTSM Sports Director said, "KJ Lewis has said for years that he wanted to give back to El Paso."
Lewis is now doing JUST THAT with his Hoopin with the Huskies' KJ Lewis basketball camp.
It will run from July 7-8 from 9 a.m. to 1 p.m. each day and is for kids grades 3rd through 8th.
Here is the best part (outside of Lewis hosting it) ... it's FREE FOR ALL KIDS.
His former head coach at Chapin High School writes, "re-Tweet this ... Winning Wednesday. KJ Lewis is coming back to The Dawg Pound to give back to our city and community. He'll be Hooping with the Huskies!"
There is a QR code to register by July 6th at 5 p.m. You can also call (972) 975-7809 with any questions.
This is no small deal. Lewis is a top 10 recruit in the state of Texas and one of the best in the country.
Question is: can he help Arizona win a national championship next and cement his El Paso basketball legacy like Burges High School grad Tristan Newton just did with UConn?
28 Kids From Texas Went Missing In April, Let's Bring Them Home
According to the National Center for Missing and Exploited Children, 28 kids from Texas went missing in April. These kids are from all across Texas. Please look through the pictures and see if you recognize any of them. If you do, please call local law enforcement.