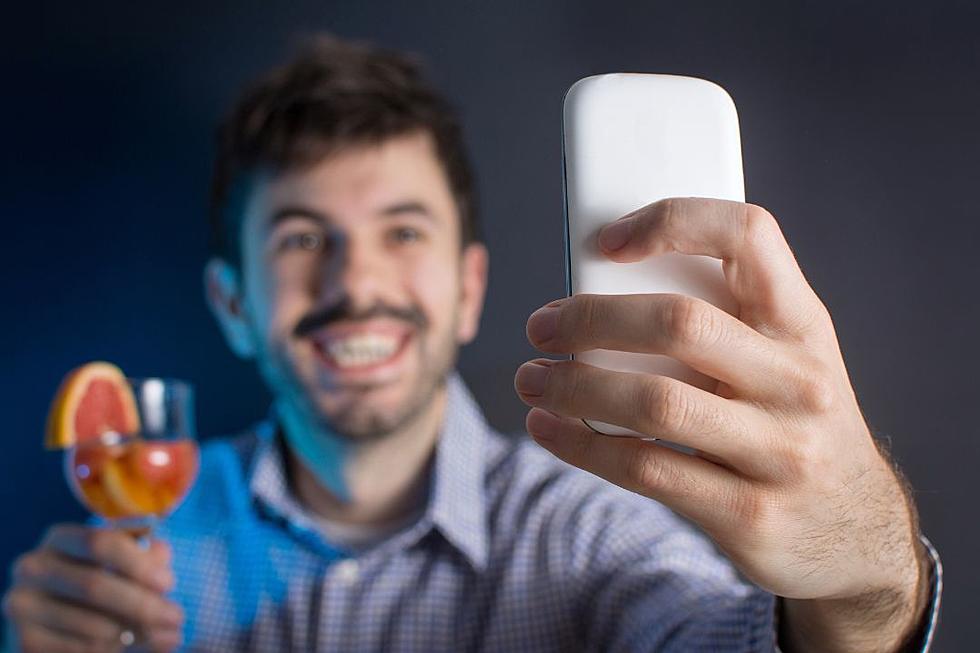 Man Slammed for Sending Wife 'Drunk Selfie' From Stranger's Phone During Serious Family Emergency
ThinkStock via Getty Images
A woman on Reddit is furious that her husband let his phone die and sent drunk selfies from a stranger's phone during a major family medical emergency.
While her husband was getting ready to go out to a bar with friends for their college reunion, the woman got a call from her parents informing her that her grandmother was in "excruciating pain" and heading to the emergency room.
After her husband left, she found out that her grandmother was being transferred to another hospital "for emergency surgery for a life threatening condition."
Waiting "anxiously" at home, she couldn't reach her husband when she tried to call him to update him, and he hadn't "checked in at all."
After a few hours, she got a text from a random number containing a "drunk selfie of some guy and my husband, with zero context."
"I texted my husband and said that I was worried sick about my grandma and didn't appreciate getting texted drunk selfies from random people. Heard nothing. After an hour I texted the random number and asked if my husband's phone had died and he said 'Yes [laughing emoji],'" she explained in her post.
The woman fired back with a snarky reply — "Cool, my grandma is still in emergency surgery" — but never got a response.
READ MORE: Man Slammed for Pulling 'Scare Prank' on Young Son
After four hours and still no response from her husband, she texted him to let him know how disappointed she was, which later "turned into a fight."
"He believes that he did no wrong because 'I knew he was looking forward to this party for two months and he couldn't do anything anyway,'" she wrote, adding she told him "how irresponsible it was for him to get drunk and let his phone die while I was alone with our baby during a family emergency."
The man apologized for not "checking in more" but claimed he "did his due diligence in making himself reachable."
"He says I'm just overreacting and it's not a big deal because 'it's not like he could do anything from another state' and that he did no wrong, seeing his friends was important to him and a lot of them he hasn't seen in 15 years and that he shouldn't have to disrupt his plans to 'cater to me.' I didn't ask him to take the next flight home ... just be available or communicate that he wasn't. I told him that I was afraid and he could have at least checked to see if I was okay and that it also isn't okay to let your phone die when someone else has your child even without an emergency," she continued.
In an update, the woman shared that her husband eventually gave her "a sincere apology and told me the things that he wishes he had done differently and how insensitive his response or lack of was."
In the comments section, Reddit users slammed the man for being irresponsible.
"If you know your spouse is in the middle of a family emergency and you are too far away to actively be there, you can still serve as an emotional support. He made the decision to get drunk. He could have easily stopped after a couple of drinks, but he didn't. That was a choice. He didn't need to hop a flight home, but he should have called and checked in from his friend's phone if necessary, called when he got back to his hotel and called in the morning. He didn't," one user wrote.
"You didn't need to flip out, but you have every right to be upset that he irresponsibly let his phone die and didn't check-in. Cater to you? You're his wife and there with his child. You should be his priority. No, he couldn't have done anything, and it wasn't an emergency with you or your child, but he could have at least responded in a timely manner once to let you know he was sorry she was in surgery and to keep him updated. Did he need to keep texting every five minutes? No, and nobody is saying that," another commented.
Celebrity Family Feuds