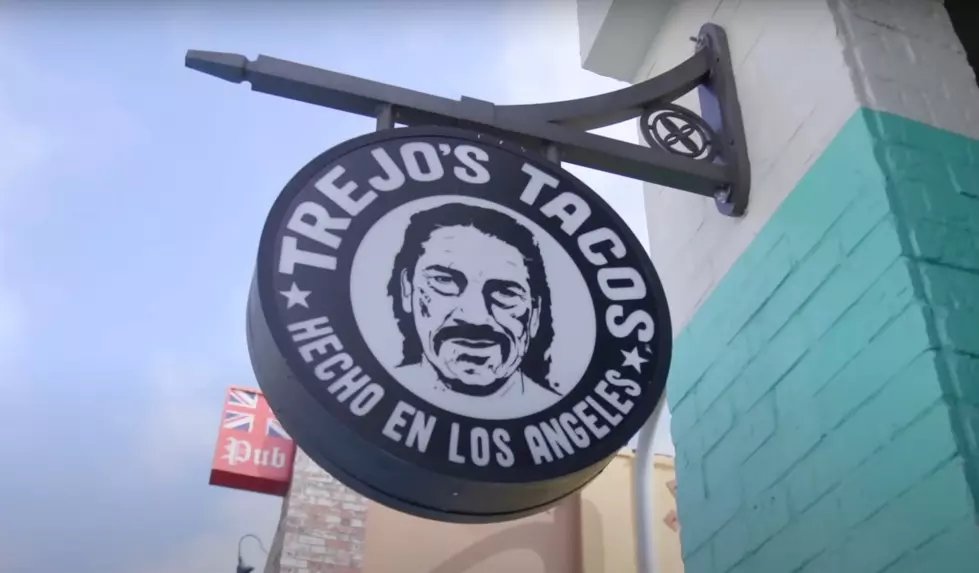 Is Danny Trejo Bringing His Famous 'Trejo's Tacos' To El Paso?
Delish
Listen to what actor Danny Trejo had to say about opening a Trejo's Taco location in El Paso.
Is Danny Trejo ready to bring his famous 'Trejo's Tacos' to the Sun City?
Danny Trejo, who stars alongside El Paso's Charlie Clark, was recently in El Paso for the premiere of Green Ghost & The Masters of The Stone at Alamo Drafthouse East, where I had a chance to sit with the actor to talk about his love for food.
Trejo, who is best known for his roles in Machete, From Dusk Till Dawn, Heat, Con Air, Desperado, and Spy Kids, opened his first taco shop called Trejos Tacos in Los Angeles in 2016.
Trejo told me that the success of his restaurants is all thanks to his family recipes passed down from his mother and grandmother, who he claims made the best guacamole on earth.
Since opening his first location on La Brea Avenue, Trejo's Tacos has grown to three more locations in Hollywood, Santa Monica, and the Farmers Market in downtown L.A.
And the actor-turned-entrepreneur isn't done expanding his brand because he is also the owner of Trejo's Cantina, Trejo's Coffee and Donuts, Trejos Cerveza, Trejos Hot Sauce, and a merchandise line.
During the festivities that involved mariachis, food, and flowing drinks, I had a chance to ask the Machete actor if there was any possibility that Trejos Tacos would open in town?
Here's what he had to say:
We got it! You, hear me? You guys back there in LA, let's bring one, El Paso!
It sounds like Danny Trejo is willing to bring Trejos Tacos to El Paso, and we are here for it.
Maybe there is someone interested in helping launch Trejos Tacos in El Paso, and if so, we'd love to connect them with Mr. Trejo himself to make it happen.
35 Unwritten Rules That True El Pasoans Know:
El Paso's Carnival-Themed Diner & Attraction: Wrap & Roll
A Look Inside Monteleone's Haunted Motel and Restaurant