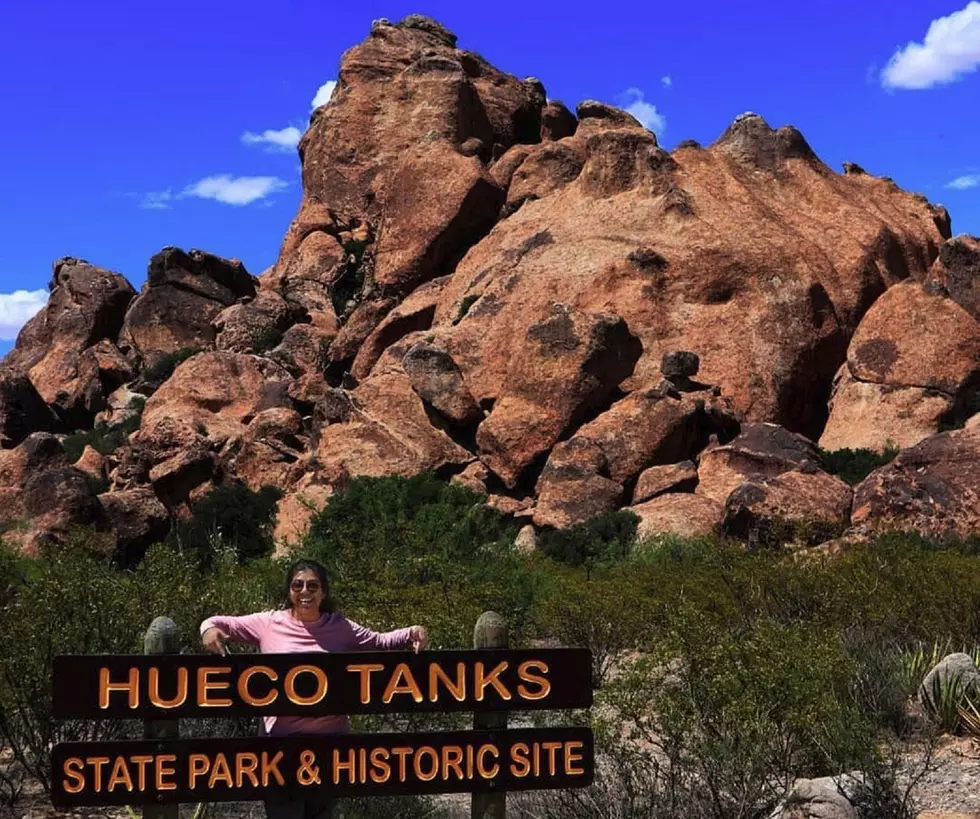 Hueco Tanks Finally Gets Designated As National Historic Landmark
Hueco Tanks State Park & Historic Site a Texas Parks and Wildlife via Facebook
El Pasoans can now officially boast that Hueco Tanks State Park indeed is a National Historic Landmark.
Had you asked me if Hueco Tanks State Park was a National Historic Landmark, I would have said absolutely.
Little did I know that it actually was not. After many years of a tediously long application and nomination process, Hueco Tanks State Park and Historic Site have been designated as a National Historic Landmark.
The rather important federal distinction acknowledges that the site holds cultural and historical significance to the entire United States.
The National Historic Landmark designation allows the park access to grants and federal funds that honor the culture and people such as the Kiowa, Mescalero Apache, Comanche, Ysleta del Sur Pueblo, and the people of the Pueblo of Isleta who consider the site to be a meaningful part of their heritage.
In a press release issued by the Texas Parks and Wildlife Department (TPWD), they mentioned how "A big part of Hueco Tanks' story focuses on the Jornada Mogollon people, early farmers that lived in area 550 to 1,800 years ago. They considered Hueco Tanks to be a sacred place within their spiritual landscape and the images that they painted on the rocks there represent the beginnings of the Southwestern Katsina belief system that still guides Puebloan societies today."
It's also estimated that there are between 3,000 and 6,000 pictographs at Hueco Tanks, and according to Tim Roberts, a Cultural Resources Coordinator for TPWD, that also includes "the largest concentration of painted masks or face-like figures in North America."
Thanks to the aired hot temperatures of the desert, these amazing ancient pictographs have been well preserved.
Basically, some old-school vibes are going on at Hueco Tanks, and it's finally getting the legit designation and preservation resources that it deserves by officially being named a National Historic Landmark.
Hueco Tanks opened to the public in 1970, and a year later, in 1971, was placed on the National Register of Historic Places. In 1983, Hueco Tanks was designated an official State Antiquities Landmark, and in 2014, the process to receive the National Historic Landmark designation began.
El Pasoans head out to the historic site every day, especially right now during the pandemic, serving as a reprieve for many. The park offers visitors self-guided tours, camping, world-class rock climbing, and much more.
Group tours are hosted Wednesday through Sunday for up to 10 people and must be booked at least a week in advance.
For more information on Hueco Tanks State Park and Historic Site reservations, campsites, and tours, call 512-389-8911.
LET'S GO: The most popular historic sites in America