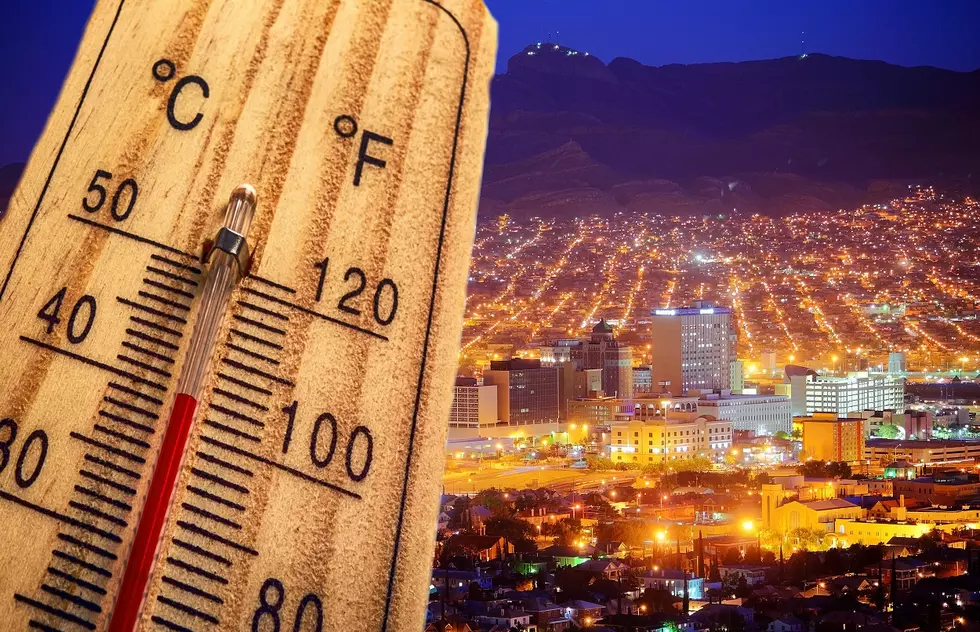 How Real El Pasoans Know Summer Has Arrived
Getty Images/Thinkstock
El Pasoans don't need a calendar or thermometer to know summer has arrived.
We have other ways to make that determination. For me, it's not summer in El Paso until I look forward to coming to work just so I can bask in the refrigerated air I don't have the luxury of at home.
Enter your number to get our free mobile app
I asked fellow El Pasoans to finish the sentence "it's not summer in El Paso until ___" with what signals summertime to them, and they nailed it.
James, who apparently is also a member of the I-can't-afford-real-air-conditioning-either Club, wrote that he knows summer has arrived when "you stay indoors with your swamp cooler on even if it doesn't seem to work." That, of course, being the lesser of the two evils because at least you're in the shade.
Jacqueline Mendoza Hrizi
The wind feels like a blow dryer in your face
Ginger Spaugy- Jenkins
the power outages start on [the] Eastside!
Another way those of us who live in so-called "Hell Paso" know it's summertime, according to Julie C., is when "you burn your leg with the metal seat belt buckle." Anais V. feels the burn too, only slightly lower.
Get your mind out of the gutter, lower than that. The feet. "My chanclas start to melt," she wrote.
David Rodriguez
The A/C is needed in the car at 8am
Jodie Fowler
People that shouldn't be are wearing crop tops
Marissa Nanase
You see people in sports bras (girls) or no shirts (guys) at Walmart
Susie Torres
When news stations try to cook egg on sidewalk or in car
Mireya Armijo
When you can't touch your steering wheel
At least, not without oven mitts. And how about Ma C Rs' contribution: "I make Caldo de Res."
Yeah, you gotta love our culture. It's over 100 degrees for the umpteenth day in a row, and there's mom busy in the kitchen making a hot, steaming pot of caldo for lunch.
But go ahead and slurp away. As counter-intuitive as it may seem, science backs mom up on that one.
What Outsiders Say and Believe about El Paso (And My Usual Replies)
Things You'll Find in An El Pasoans Backyard