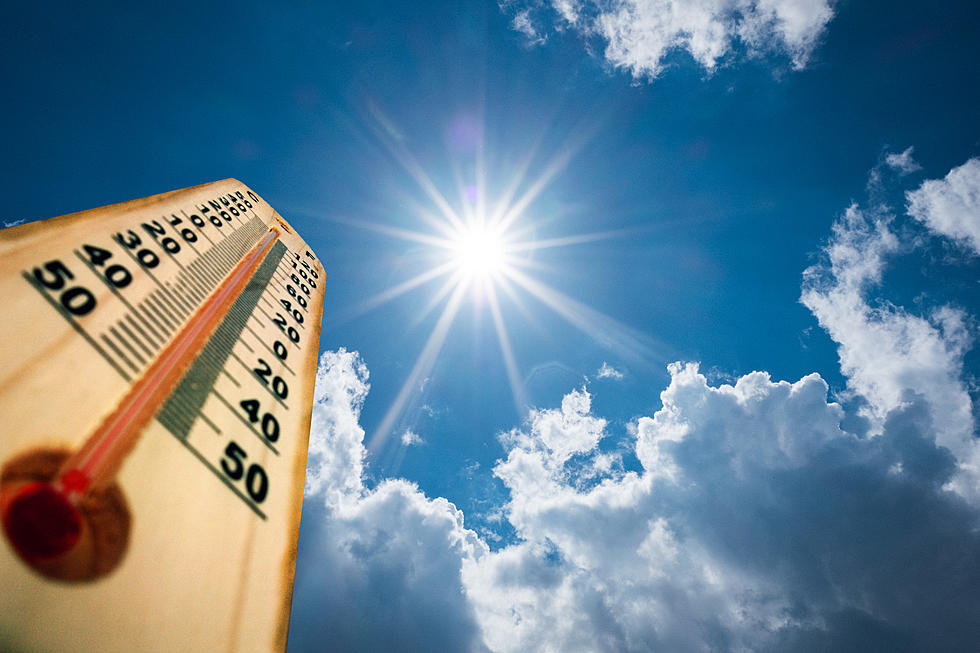 El Paso Sees First 100-Degree Day of 2021, More Expected This Week
Getty Images
Everyone ready to star complaining about the heat?
The summer solstice isn't until June 20, but the summer-like weather isn't going to wait until then. Mother Nature is already flexing and making her presence known in El Paso as temperatures are expected to heat up "rather substantially" this week, according to the U.S. National Weather Service El Paso.
Sunday was the first 100-degree day of the year, and there could be several more before the week's end. And you know what that means, don't you? Yup, boob sweat and swamp butt.
---
---
I don't need to tell you El Paso summers can be brutal, and staying indoors most of the day is your best bet. Although those of you who work in an office do have to occasionally go out into the scorching heat to avoid frostbite from the office air conditioning. A man should never control the thermostat in an office full of women, amirite?
From all indications the heat is not only on, it is here to stay for the foreseeable future. So, with the first days-long stretch of sizzling heat underway, the El Paso Department of Public Health and the El Paso Fire Department offer the following extreme heat reminders. Even though it's nothing we haven't heard or been told before, they are worth reviewing.
Extreme Heat Reminders
• Stay hydrated (non-sugared and non-alcoholic fluids are best)
• Stay in shaded, air-conditioned places when possible
• Avoid exercise during periods of high temperatures (mornings and after the sun goes down is best)
• Wear lightweight, loose-fitting, light colored clothing
• When outdoors, a wide-brimmed hat that allows for ventilation and protects the front and back from the sun is better than a cap
Is It Too Hot to Walk Your Dog? Here's a Simple Way to Tell
If your pup is anything like mine, it's up for a walk anytime -- rain or shine, hot or cold, they're ready to roll.
But just because you can, doesn't mean you should -- especially during an El Paso heatwave. So, how do you determine if it's too hot to take your dog for a walk? Here's a simple tip I picked up from my vet: Feel the pavement with the back of your hand.
If you cannot leave it there for five seconds, you should reconsider, because if it's too hot for the back of your hand, then it's too hot for the bottom of your doggo's feet. If that's the case, either walk them somewhere where there's grass, or wait until nighttime.
Other Summertime Doggie Do's and Dont's
K-9 Agent Bulder Memorial Dog Splash Park - El Paso's Canine Spray Park