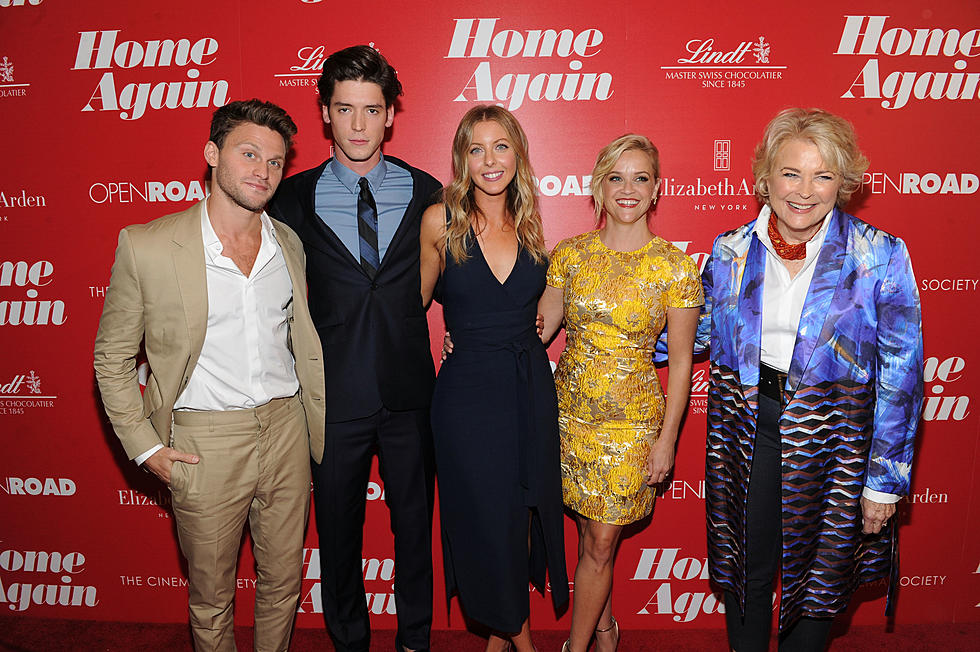 'Home Again' Starring Reese Witherspoon Movie Review
Getty Images for Lindt
A newly separated and daughter of a movie director extraordinaire, Alice Kinney played Reese Witherspoon in the divorce-comedy Home Again has a wild night out with friends to celebrate her 40th birthday. She bumps into 3 young aspiring filmmakers and on a whim invites the boys over to her place. The story picks up with Alice regretting last nights drunken decisions and one of the boys from the club in her bed. Alice allows the guys to crash at her pad until they get on their feet and has to find a way to hide and eventually balance her guests & family when her mom & 2 daughters arrive unannounced and immediately embrace the young men.
The filmmakers win over Witherspoon's character but are loathed by Reese's on-screen husband played by Michael Sheen. Alice stays involved with 27 year old, Harry played by Pico Alexander for a secret but charming romance until Alice's estranged husband asks her to reconsider her marriage.
I don't want to spoil the film so you'll have to catch it yourself but be prepared for a "The Holiday"-esque sweet, romantic ride with heartwarming laughs woven throughout the script. For my corny hopelessly romantic taste, Home Again was the perfect way to start the Fall of 2017.
Home Again is in theatres now and you can check out the trailers below: