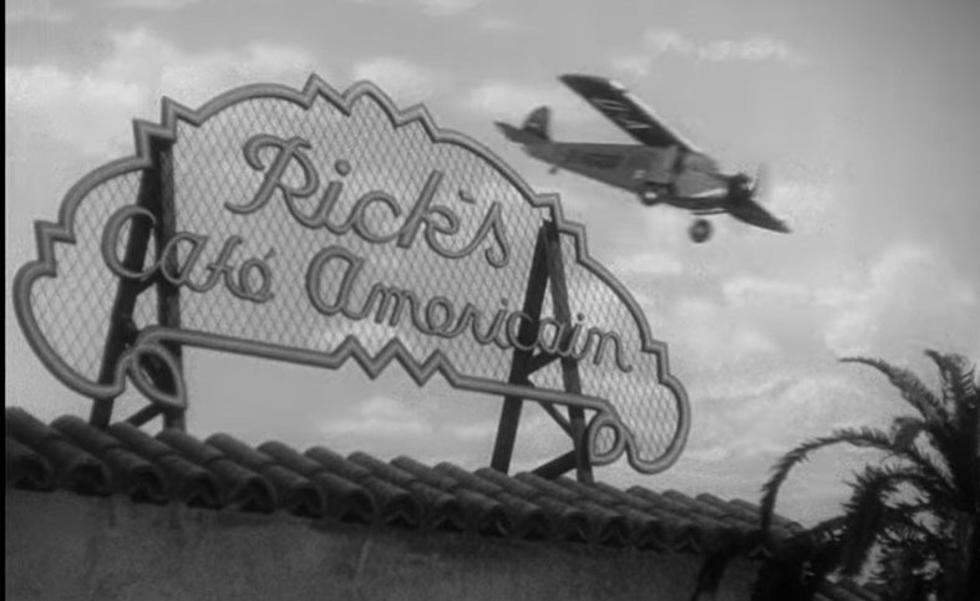 Catch Casablanca In El Paso Theaters This Weekend
YouTube/Warner Bros.
I think everyone who knows me knows that I love classic movies. If it was made before 1960 I want to watch it. I don't even care who is in the movie, if it's a musical or a drama, or even if it's very good. I love watching an old movie. But there is one movie that is number one in my book.
CASABLANCA
For a movie that was basically thrown together as it was being filmed and was just one of hundreds of movies that was made that year, Casablanca is the movie that all other movies will always try to measure up to. And they will never come close. The movie was filmed in 1941 and released in 1942 in the shadow of the attack on Pearl Harbor. Production on the movie was sped up because Allied forces landed in the Axis-occupied city in November 1942 and Warner Bros. wanted to take advantage of the newsworthiness of the film.
BEST MOVIE LINES EVER
"Here's looking at you kid."
"Round up the usual suspects."
"I'm shocked, shocked to find that gambling is going on in here!"
"Of all the gin joints in all the towns in all the world, she walks into mine."
"Play it, Sam."
"Louis, I think this is the beginning of a beautiful friendship."
I mean, come on. Virtually every scene in this movie has the best lines of dialogue ever. I'm not going to tell you about the movie because if you've seen it, you know what it's about. If you haven't seen it, you have to go see it because trust me, everyone knows the references, and you will love it. It's an amazing movie that you can see on the big screen this weekend and next week. Go see this movie. You will love it.
WHAT: Casablanca
WHEN: Sunday, January 23 and Wednesday, January 26
WHERE: Cinemark 20 & XD, 11855 Gateway Boulevard West, 4:30
Cinemark West & XD, 7440 Remcon Circle, 4:30