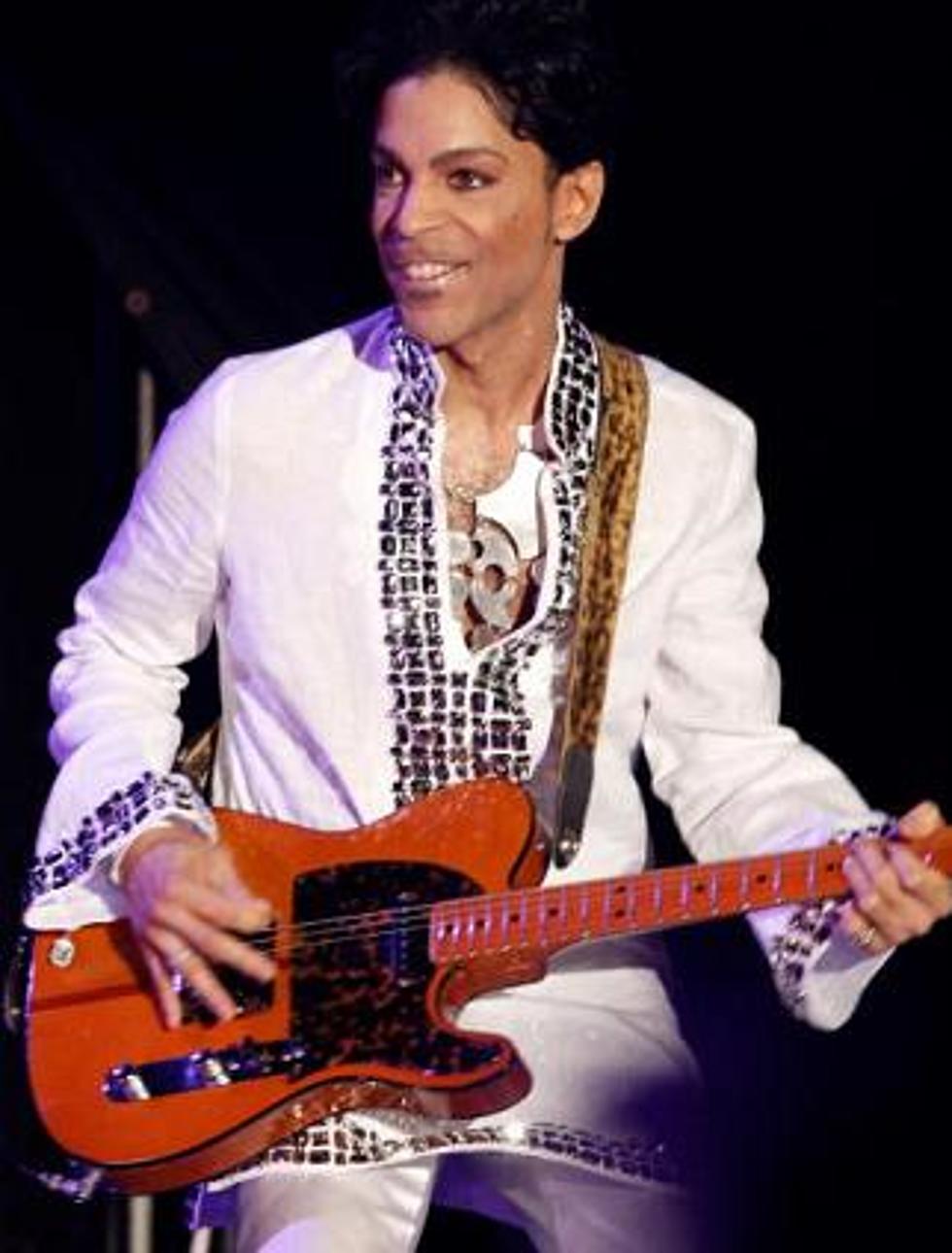 Hollywood Dirt: Prince Bans Whitney Houston & Married Women Want to Cheat With Johnny Depp
Kevin Winter/Getty Images
HOUSTON, PRINCE HAS A PROBLEM: According to TMZ, PRINCE has banned WHITNEY from his shows.  Word is the Purple One is fed up with her behavior and excessive ticket requests.
She's also allegedly been bothering his staff to let her up on stage, but she always gets rejected because they don't want her to embarrass herself. Whitney has been to a few Prince shows in the past couple of weeks appearing intoxicated on some videos that have hit the 'net.
'DANCING' UPDATE: It came down to RALPH "THE KARATE KID" MACCHIO and rapper ROMEO on last night's "Dancing With the Stars," with Romeo being given the boot.
He admitted after his elimination that he used to be so terrified of dancing he not only didn't dance at his prom, he turned down movie roles because of his fear.
Meanwhile ... Adele - who performed "Rolling in the Deep" - was supposed to perform Aretha Franklin's "Natural Woman" as well, but was having voice issues hitting high notes. So with less than an hour to prepare, Australian singer-songwriter Delta Goodrem stepped in. She did an admirable job considering -- though she did mess up the lyrics once.
Instead of singing "And when I knew I had to face another day Lord, it made me feel so tired," she sang ...
One more note about Adele ... she's been doing a lot of press promoting her new C.D. and one of the things she's been talking a lot about are the romantic splits that inspired her -- so much, in fact, that one of her exes wants a cut of her royalties!!!
She told Britain's "Sun", "For about a week he was calling and was deadly serious about it. Finally, I said, 'Well, you made my life hell, so I lived it and now I deserve it.'  He really thought he'd had some input into the creative process by being a p****. I'll give him this credit - he made me an adult and put me on the road that I'm travelling."
CELEBRITY BIRTHDAYS: Today's celebrity birthdays include Cory Monteith of "Glee". Check out who else turns a year older here.
CELEBRITY SURVEY #1 - BETTY WHITE IS THE MOST APPEALING CELEB: According to a company that polls Americans every year to determine which celebrities are the most likable and the most recognizable, BETTY WHITE is this year's most appealing celebrity.
SANDRA BULLOCK was second, followed by WILL SMITH. SPENCER PRATT came in dead last, earning him the title of LEAST appealing celebrity.
CELEBRITY SURVEY #2 - JOHNNY DEPP IS THE CELEB WOMEN WANT TO CHEAT WITH MOST: A dating web site dedicated to married people looking for extra-marital flings asked their customer base, "Which celebrity would you like to cheat with?"
Men chose Jessica Alba, followed by Megan Fox, Angelina Jolie and Scarlett Johansson. Married women wanted to cheat with Johnny Depp, George Clooney, Hugh Jackman and the President.
PAULA ABDUL FANS SHOW US THEIR TWEETS: Fans of PAULA ABDUL are hitting up Twitter with their dismayed reaction to British "X Factor" judge CHERYLCOLE coming between Paula and SIMON COWELL. Cole is lliterally coming between the pair by electing to set between Simon and Paula.
One Tweeted: "I resent the heck out of Cheryl 4 screwing up the reunion of the century! Why?" Another added: "Paula is our sweet little angel! Why is Simon letting that big-haired girl take her seat?" Oh, the humanity!
Click here to go to Mike & Tricia's Facebook page and hit up the comment section on this or any other of our recent post. (If you're signed in to Facebook right now you can comment in the box below.)
And be sure to click on the "Like" button on the top right corner of our Facebook page so you can see all our future postings on your wall!