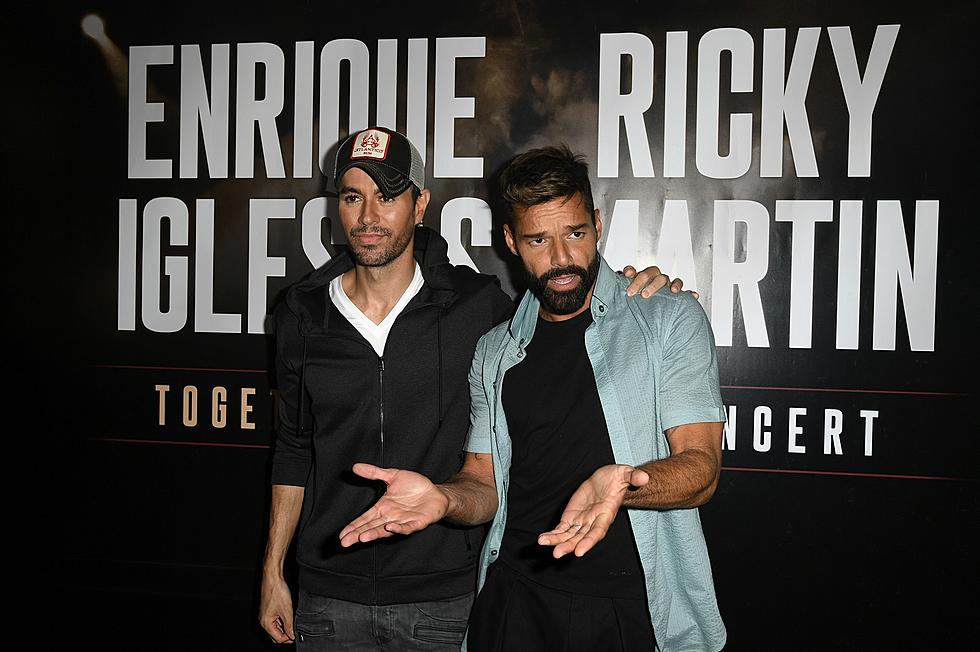 Here's How To Win Tickets To See Enrique Iglesias & Ricky Martin
Getty Images
Monika is hooking it up with tickets to see Enrique Iglesias and Ricky Martin in their co-headlining tour next week in El Paso.
Are you Team Enrique Iglesias, or are you Team Ricky Martin?
This November, the biggest names in pop and Latin music will make a stop in El Paso on their historic North American arena tour when both Enrique Iglesias and Ricky Martin perform together for the first time ever at the Don Haskin's Center. Both solo singers have built solid music careers with dozens of #1 songs and millions of albums sold between them, and I've got your ticket hook-up.
Megastars Enrique Iglesias and Ricky Martin are giving it a go again after rescheduling their tour a couple of times due to the pandemic. Nearly two years later, the dynamic duo will finally be co-heading on stage at the Don Haskins Center on Wednesday, November 10.
I've been a long-time fan of both artists and have been fortunate enough to have seen Enrique Iglesias twice before, the last with Pitbull at UTEP as well. Ricky Martin, on the other hand, I've never had the pleasure of seeing live in concert, but he has been on my concert bucket list since his Menudo years.
So whether you are Team Iglesias or Team Martin, know that this concert will be an epic non-stop fiesta.
Win Tickets:
This Wednesday, listen between 11 a.m. to 3 p.m., where I'll be giving away tickets every hour. Listen for the cue to call, and if you are caller 9 at 915-880-9393, you'll win your way into the concert.
Tune in to 93.1 KISS-FM and score tickets to see Enrique Iglesias and Ricky Martin together for one night at the Don Haskins Center. Good Luck!
El Paso's 36th Annual Halloween Parade In Pictures
El Paso's Dia De Los Muertos Celebration 2021 In Pictures