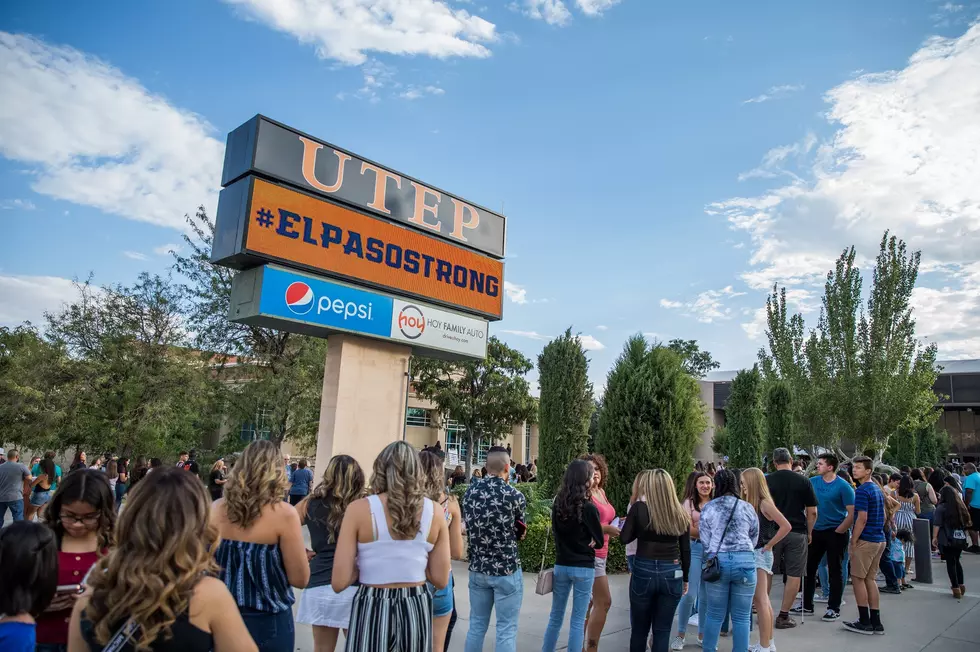 Here's How To Get Exclusive VIP Parking At The Don Haskins Center
Getty Images for Live Nation
Heads up, concert fans UTEP now offers exclusive access to VIP parking for events at the Don Haskins Center.
If you've ever attended an event at the Don Haskins Center, then you understand that parking is limited.
Current parking options include the parking garage off Glory Road, street parking around the Kern neighborhood, and the lot next to the Village Inn. Attendees also have the option of using a car service like Uber or Lyft to help avoid parking in the area, and then there is always the El Paso Streetcar which is free and available to ride to and from the venue.
But now, concert-goers can add another parking option to the list with exclusive VIP parking next to the UTEP Ticket Box Office.
This new parking option is not only a few walking feet from the venue; attendees can also RSVP their space months in advance, especially since space is limited.
Here's How It Works:
Visit utepspecialevents.com and Click on VIP Parking
Scroll to the bottom, where you will find options to purchase VIP Parking for either the Don Haskins Center and coming soon for the Sun Bowl and Magoffin Auditorium.
Click on the Don Haskins Center option, which will take you to the Park Mobile page listing the upcoming shows at the venue.
Select your show and purchase your pass to park.
Fee: $28
While the fee might seem steep, it's comparable to, say, getting a car service, but at least now you can drive in your vehicle and have a guaranteed parking space, so you no longer have to circle to find a good parking spot.
Plus, the parking lot directly in front of the ticket center now offers five parking spaces using the parkmobile app to pay at just $2 an hour. So if you arrive early enough, you might get a chance to score one of these coveted parking spots.
Either way, if you're planning on attending an upcoming event at the Don, you might want to check this easy parking hack out because it will not only help avoid the parking fiasco but also elevate your concert experience by not having to stress over finding parking especially if you're running late, like yours truly.
AMAR Peruvian + Mexican Kitchen In El Paso
AMAR Peruvian + Mexican Kitchen opens in El Paso serving authentic Peruvian cuisine.
Photo Gallery: El Paso Sun City Pride Fest & Pride Parade 2022
El Paso showed up for the 2022 Sun City Pride Fest and Pride Parade which also happened to be the largest in El Paso history with over 100 floats and thousands of participants and spectators celebrating inclusivity and diversity.