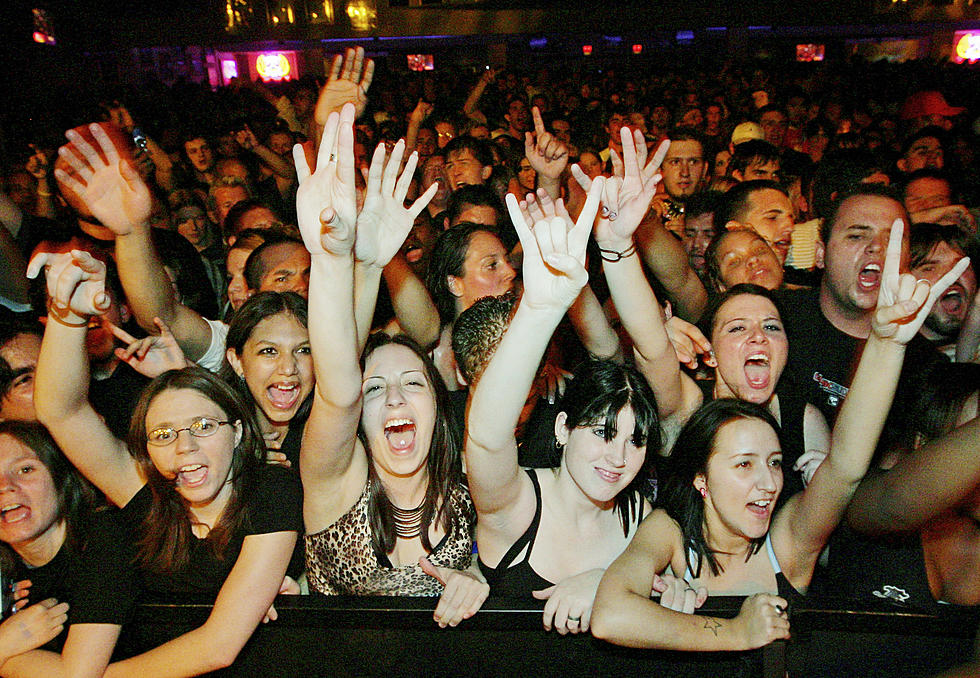 Some Fun Facts About Some Of The Bands Coming To El Paso In 2023
Getty Images
2023 is looking pretty good concert - wise for El Paso. Here are 3 facts each about some of the bands coming our way that you may not know.
El Paso has shows booked as far ahead as August and, I'm sure, more will be added as the year rolls on. From smaller venues all the way up to El Paso's biggest one ... the Sun Bowl ... we have a slew of classic and more contemporary acts coming.
For now, here are 3 fun facts each about some of the bands that have shows scheduled in El Paso.
The next show, chronologically speaking, is Sunday when Cheap Trick visits the Abraham Chavez Theater.
Next up, March 21st, we'll see Greta Van Fleet in the Don Haskins Center.
Jake Kiszka started playing the guitar when he was around 2 or 3.
Greta Van Fleet is a real person. A neighbor lady the Kiszka brothers used to help their grandfather chop wood for.
They are constantly compared to Led Zeppelin and Robert Plane once had a little fun at their expense.
August 18th brings Alice Cooper, Motley Crue and Def Leppard to the Sun Bowl.
We'll start with Alice:
His real name isn't Alice Cooper, it's Vincent Damon Furnier.
Despite running for Governor of Arizona and writing the song "Elected", he actually hates politics.
Over the years, he's been accused of pretty much being evil incarnate but he's actually, deeply religious. (His Dad was a Preacher.)
KISS once fired them as their opening act because they partied too hard.
Tommy Lee slept with a studio engineer in exchange for the studio time, 3 days, they used to record "Too Fast For Love".
Nikki once hit, and then was soundly beaten by, an undercover cop. This event inspired "Knock 'em Dead Kid".
In '95, they made it into the Guinness Book of World Records by playing 3 shows, on 3 continents, in 1 day.
The misspelling of Def Leppard is a nod to Led Zeppelin.
In 1983, Joe Elliott referred to El Paso fans as "Greasy Mexicans". That got them banned from ever playing in El Paso again.
Eventually, the ban was lifted and Def Leppard returned to El Paso, for the first time since '83, in 2000.
There you go.
We'll keep the concerts coming and I'll keep the trivia coming as well.
The Many Amazing Concert Venues El Paso Has, Had And Will Have
The Many Amazing Concert Venues El Paso Has, Had And Will Have