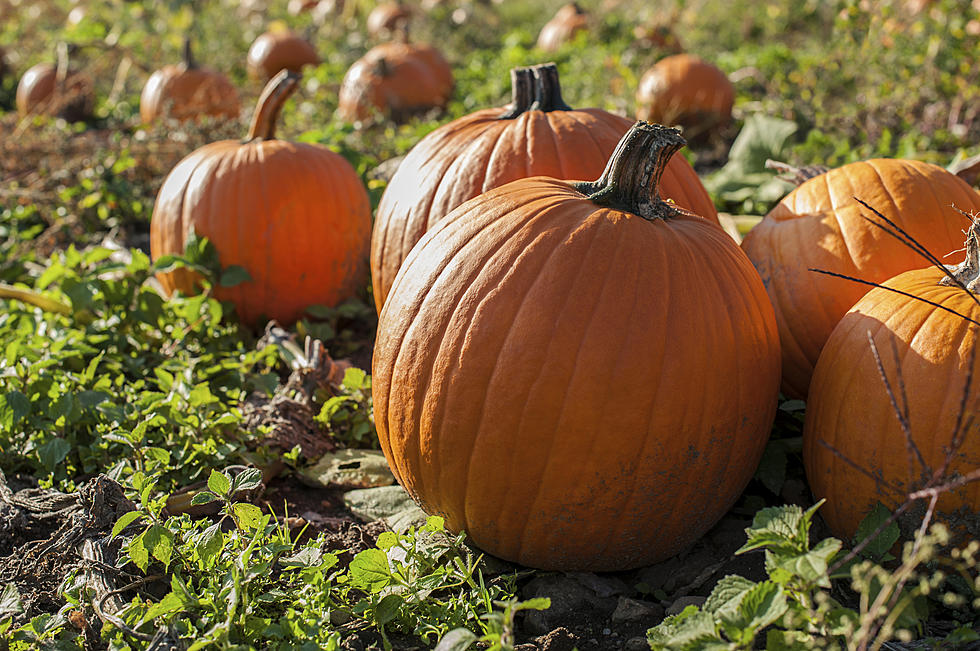 Fall Activities You Can Do This Weekend While Maintaining Your Social Distance
Thinkstock
Fall has arrived, and you know what that means: time to start your Christmas shopping. Ha! Kidding … sort of.
Now that Autumn is upon us, it's hard not to get a little giddy over hoodie weather and its related activities -- even with all the cancellations COVID-19 concerns has resulted in. The seasonal tradition of corn mazes at all three El Paso-area farms, for example, has been put on pause until next year.
But not all the fall fun has been scrapped. There won't be as many haunted house attractions this year, but the zombies and creepy clowns are out there, and you can still make your annual fall pilgrimage to Southern New Mexico and pick your own pumpkins.
So, if you're ready to mask up and venture out, take a look at my frighteningly fun guide to the best socially distanced fall-time events and scary attractions this weekend has to offer.
Pumpkin Patches
La Union: U-Pick at the Pumpkin Patch (by reservation only) or purchase pre-picked from the display (no RSVP necessary). Friday 11am-4pm, Saturday 10am-5pm, and Sunday 11am-6pm. Only the pumpkin patch will be open. All other activities, including the maze are closed. [More Info]
Mesilla Valley: The farm's Country Store & Pumpkin Junction will be open for pumpkin purchases and all the store offers, as will a couple of the annual photo stations. Saturdays and Sundays from 11am to 7pm. All other activities, including the maze are closed. [More Info]
Haunted Houses
Devil's Highway Drive-Thru Haunted House: "Take a terrifying ride on a war-rigged limousine through eight acres of wastelands overtaken by the undead." [More Info] [FAQ's]
Forbidden Acres Haunted House: Can you find your way through the outdoor maze where evil waits around every turn? [More Info]
Ghost Tours
El Paso Ghost Tours: Experience a full-on lock-down paranormal investigation in the notoriously haunted De Soto Hotel basement. [More Info]
Ghosts915 - Paso Del Norte Paranormal Society: San Elizario Ghost Walk that includes historic locations in San Eli, and a Concordia Cemetery Ghost Tour [More Info]
Movie Night & Food Trucks
Food Trucks on the Fly at the El Paso Airport: The eats on wheels roundup features some of El Paso's most popular food trucks serving up grub-on-the-go for a cool, fall evening of al fresco patio dining. [More Info]
Movie Night at the Ballpark: The El Paso Chihuahuas will be showing "Despicable Me" on the stadium videoboard. Watch it from an on-field 10x10 pod that can accommodate 4 people. [More Info]