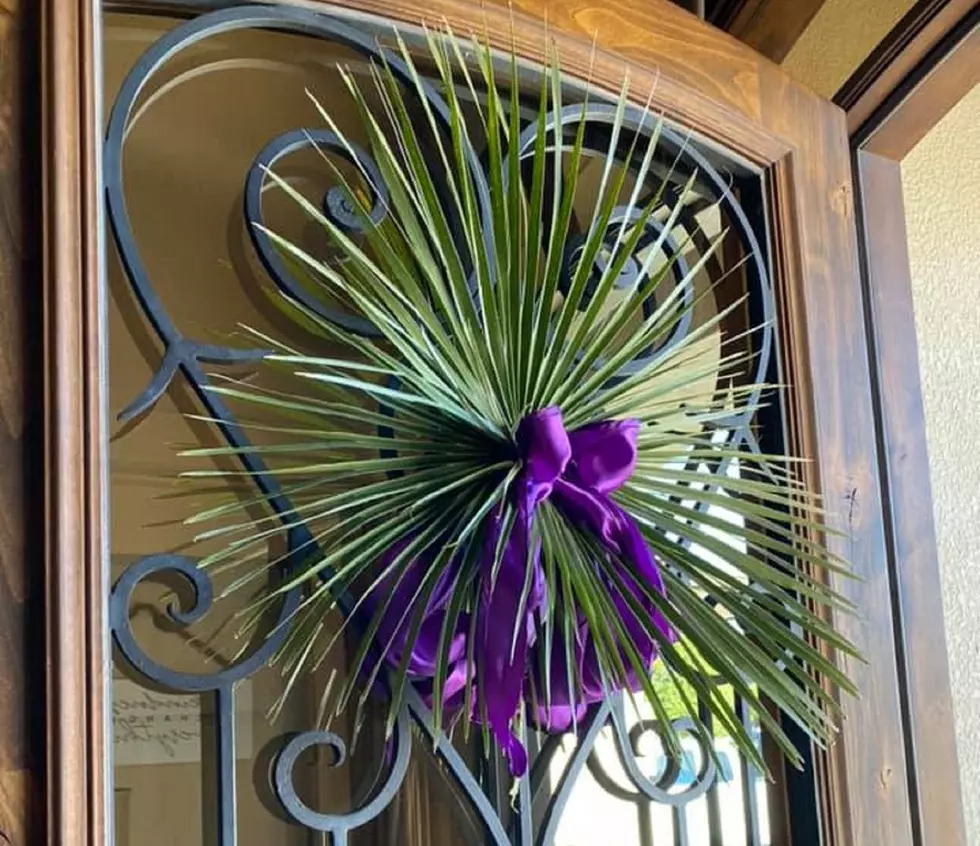 Faithful El Pasoans Keep Ancient Art Of Palm Weaving Alive During Palm Sunday
Marisela Harper
Palm Sunday is symbolic for many of El Paso's faithful, ushering in Holy Week and Easter while simultaneously keeping the ancient art of palm weaving alive.

The fascinating tradition of palm weaving has been passed down in my family for generations, just like many other Catholic families in El Paso and around the world.
Palm weaving is an ancient art form that consists of taking palms and manipulating them to create various decorative designs. Some patterns can be simple, while other weaves can be more complex and intricate.

If you are a practicing Catholic, chances you might have a palm tucked somewhere in your home weaved into a cross, or you might know someone who does. 

Growing up Catholic, there were several holidays that we looked forward to as kids, such as Christmas and Easter, but Palm Sunday was unique all on its own because it included a chance for us to flex our arts and crafts palm weaving skills. 
Catholics celebrate Palm Sunday with processions and the distribution of blessed palm leaves, which serves as a symbolic gesture that recalls the Christian Scripture of Jesus being waived by palm branches as he enters Jerusalem.  
Little did I know that while I sat in church fiddling with palm leaves, I took part in the ancient art of palm weaving. 
Over the centuries, people have used palm leaves to weave everyday items such as baskets, bracelets, décor, and so much more. However, on Palm Sunday, we tend to make crosses, flowers, braids, spirals, and many more designs that we then use to display and bless our homes or vehicles and even hang them over doorways to protect from evil spirits. And when the palms have dried out and begin to break, we use them as incense to sanctify and purify our home's negative energy.

Palm weaving takes a lot of practice and patience, and unfortunately, over the years, I've only mastered making a simple cross and crown. Still, I've seen crafty El Pasonans make impressive and intricate palm weaves that take it to a whole other level.
While our faith is what takes front and center during these next few weeks, it's impressive to know that we are also keeping an ancient art form alive with the simple act of palm weaving, and that's pretty cool in my book.
LOOK: The most popular biblical baby names