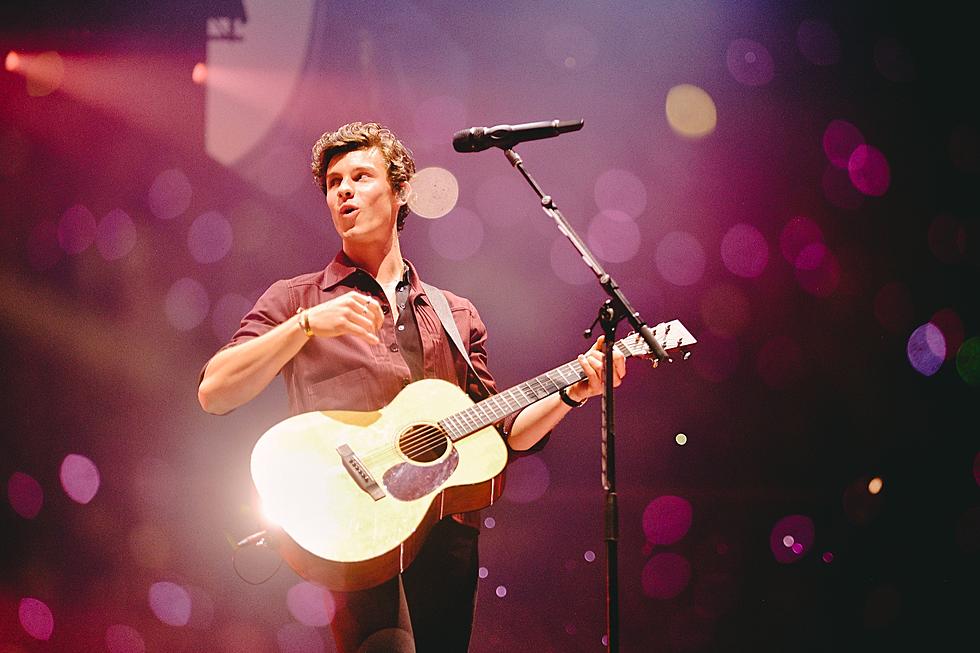 Shawn Mendes Heads Back To El Paso With 'Wonder' Tour This Fall
Getty Images
Shawn Mendes is coming back to town, and we can hardly wait to see him back on stage at the Don Haskins Center this fall.
Shawn Mendes is bringing his Wonder Word Tour to El Paso with special guest Tate McRae, and we're pretty sure it will sell out in minutes.
It's been four years since Shawn Mendes was last in El Paso supporting his self-titled third studio album. That concert sold out in mere minutes, and fans also got a thrilling surprise during the show when Khalid took the stage alongside his pal Shawn Medes to perform their collaboration Youth, as the crowd went wild singing along.
Since then, Mendes' star has continued to rise and has embarked on a new tour supporting his latest studio album, Wonder, after debuting his 2020 Netflix documentary capturing his off-stage life in Shawn Mendes: In Wonder.
It's been a whirlwind career for Mendes, who got his start after he began posting cover tunes on the video-sharing app Vine back in 2013. Soon after that, he was discovered and signed onto Island Records, becoming one the hottest stars on the planet and one of the youngest male artists to land four #1 songs on the Adult Pop Song charts.
On Friday, the Canadian singer dropped his latest single, When You're Gone, inspired by the end of his relationship with ex-girlfriend Camila Cabello after dating for two years.
And now fans can cross Shawn Mendes off their concert bucket list as he kicks off the North American leg of his new Wonder World Tour in Portland, OR, beginning in June, including a stop in El Paso, TX, in late September.
And the news of Shawn Mendes returning to El Paso gets better because opening the show will be fellow Canadian singer, songwriter, and dancer, Tate McRae, who is best known for her international hit tune, You Broke Me First.
McRae will also be releasing her debut studio album, I Used to Think I Could Fly, on May 27, 2022. 
Tickets
Tickets will officially go on sale on Friday, April 8 at 10 a.m. (MST) and will be available for purchase via ticketmaster.com, the UTEP Ticket Office, and by phone at 915-747-5234.
Don Haskins Center
Thursday – September 29, 2022
Tickets: On sale Friday – April 8 at 10 a.m. (MST)
25 Celebrities Who Have Stayed at The Historic Hotel Paso del Norte
35 Unwritten Rules That True El Pasoans Know: