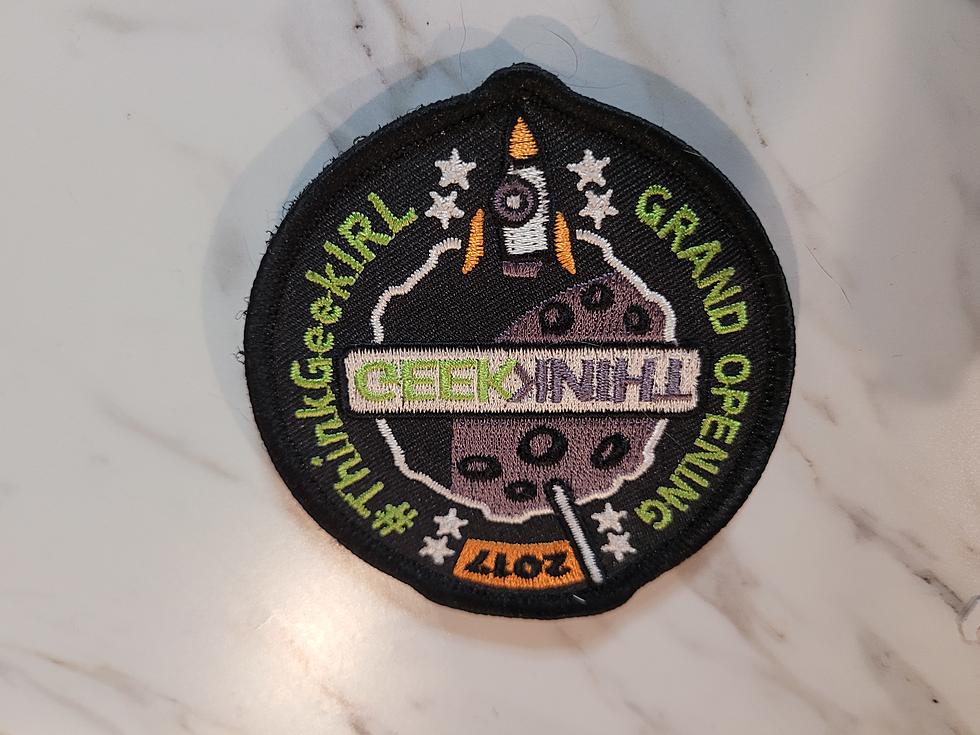 El Paso's ThinkGeek Store Says Goodbye with Sweet Message to Customers
ThinkGeek Grand Opening Patch
My brother first introduced me to ThinkGeek, when it was only available online. From there, I learned GameStop bought the company to merge with them and close some of their stores.
Fortunately for El Paso, we were able to have an actual ThinkGeek store open up at Cielo Vista Mall, back in 2017.
I was at the grand opening of the store and receive not only a cool patch I still have but won a Timmy plushie. Timmy is the monkey mascot of ThinkGeek. Here is my adorable Timmy, with the grand opening pin I still cherish.
This morning I woke up to the sad news of our Cielo Vista Mall ThinkGeek closing down in a few weeks.
If this message doesn't make your little geeky heart sad, you need to read that, " We love you 3000" again. Ugh, it hurts most Marvel fans.
ThinkGeek was my go-to store to buy my brothers' birthday and Christmas gifts. As my stepson obsessed over Five Nights at Freddy's, this is where I could find the coolest gifts for him.
My immature heart continues to break as beloved stores close in Cielo Vista Mall. The closest Disney store to most El Pasoans was at Cielo Vista Mall and was my workplace when I needed a break from the radio. Those employees were amazing and honestly, so are the ThinkGeek crew.
They always made you feel so welcomed and were dressed up as some amazing characters. Every time I went in there, I would talk to them about random geeky things and didn't feel judged. Honestly, ThinkGeek was one of the best store experiences and I know I am not alone. Many geeky El Pasoans will be sad, but we appreciate the store giving El Pasoans a place to dress up and shop with their fellow geeks.
CHECK IT OUT: See the 100 most popular brands in America