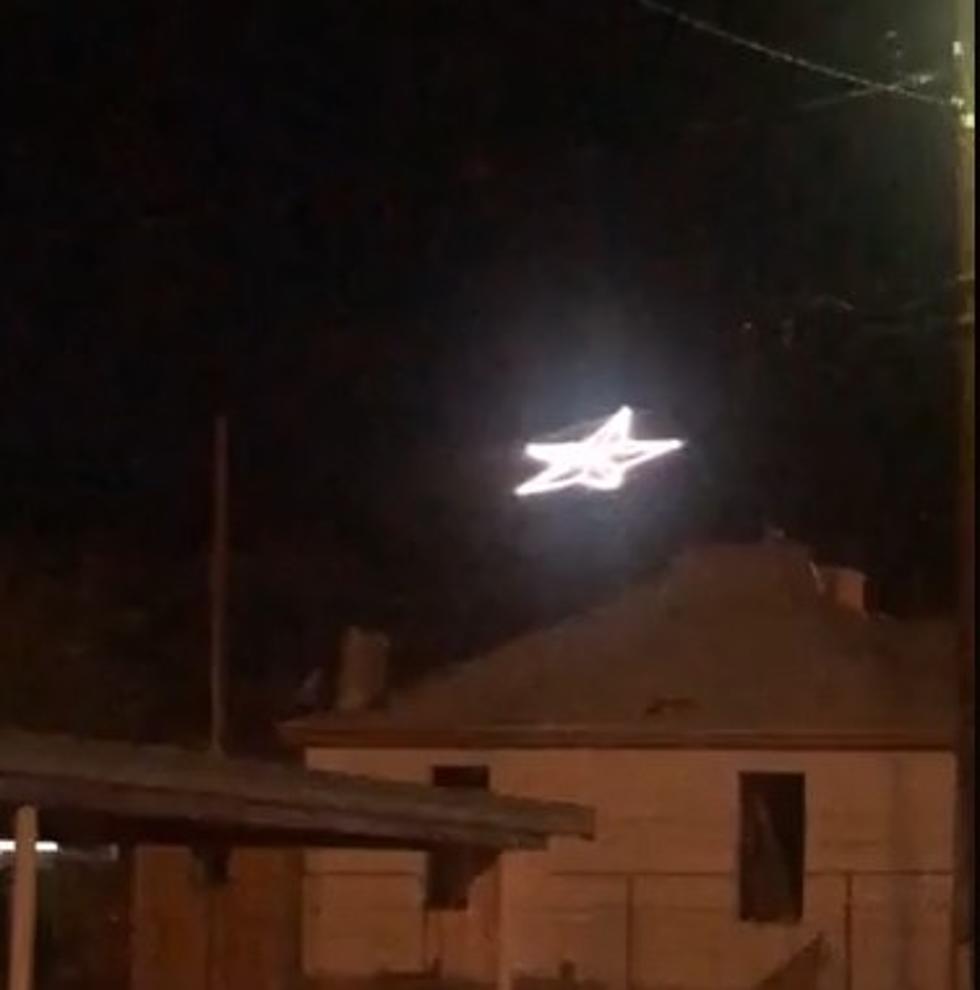 El Paso's Star On The Mountain Blink 23 Times For 2nd Anniversary Of Walmart Massacre
Patricia Martinez
It's been two years since the Cielo Vista Walmart massacre on August 3, 2019, but even now, the scar from that day is still fresh. The whole city lost its sense of well-being and security. Mass mass murders are still happening every day so clearly we've not learned any lesson from that horrible day in El Paso. In September, Texas is doubling down on the gun culture in our state by allowing permitless gun carry beginning in September.
El Paso is a special place that's so welcoming that people who weren't raised here are shocked at how much they love it and want to stay. That's why August 3, 2019 was such a shock. The first news reports of an active shooter at the Cielo Vista Walmart were surreal. I got a frantic phone call from family members and thought they were getting the story wrong. When it was confirmed I couldn't believe it. The idea that someone would open fire in a place that families go on a Saturday morning to do their weekly shopping was truly unbelievable.
When the Star on the Mountain, the most iconic symbol of El Paso, blinked 23 times for each victim last year on the anniversary of that horrible day I had no idea the impact it would have on me and those around me. Here is the video of that lovely, terrible, heartbreaking tribute.
The families of those lost won't ever get over their loss. We need to hold them in our hearts and prayers so that they might find peace. I hope when they see the star on the mountain they will remember how it beat for their lost loved ones and that our city will never forget them. On Tuesday, August 3 at 8:30 p.m. the star will once again blink for each victim.
Two years. We will never forget. May the victims rest in peace. May their memories be a blessing. May their families find peace.
Jordan and Andre Anchondo
Arturo Benavides
Leo Campos and Maribel Hernandez
Angie Englisbee
Dave Johnson
Javier Amir Rodriguez
Margie Reckard
Jorge Calvillo García
Juan Velazquez
Sara Esther Regalado and Adolfo Cerros Hernández
Elsa Mendoza de la Mora
Gloria Irma Márquez
María Eugenia Legarreta Rothe
Ivan Filiberto Manzano
Maria and Raul Flores
Alexander Gerhard Hoffman
Luis Alfonzo Juarez
Teresa Sanchez
Guillermo 'Memo' Garcia