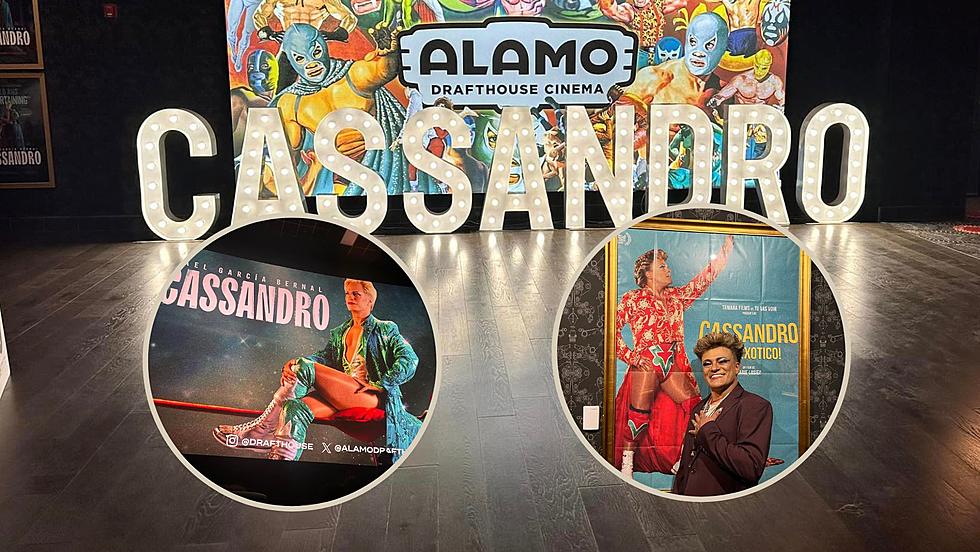 El Paso's Beloved Lucha Libre Icon, Cassandro, Gets Red Carpet Treatment Ahead Of Biopic Premiere
Courtesy: Saul Armendariz
Downtown El Paso is home to many beautiful murals and one mural in particular depicts an El Paso icon by the name of "Cassandro."
The mural, which was painted by El Paso muralist Jesus "Cimi" Alvarado, features Saul "Cassandro" Armendariz, a native of both El Paso and Juarez, and an absolute legend in the world of Mexican Lucha Libre.
Saul is the subject behind Amazon Prime's latest biopic, "Cassandro."
His story is an inspiring story of the power of diversity and representation within the world of professional wrestling.
"Cassandro" Follows the true story of Cassandro, the ''exotico'' character created by Saúl Armendáriz, a gay amateur wrestler from El Paso who rose to international stardom.
The red carpet was rolled out at Alamo Drafthouse in El Paso's east side and a few guests were able to watch a private screening of Cassandro's biopic that stars Mexican actor and producer, Gael García Bernal.
If you want to watch the film for yourself, general screenings of "Cassandro" will kick off on Friday, September 15th. The film will premiere on Amazon Prime on September 22nd.
Cassandro El Exotico Premiere