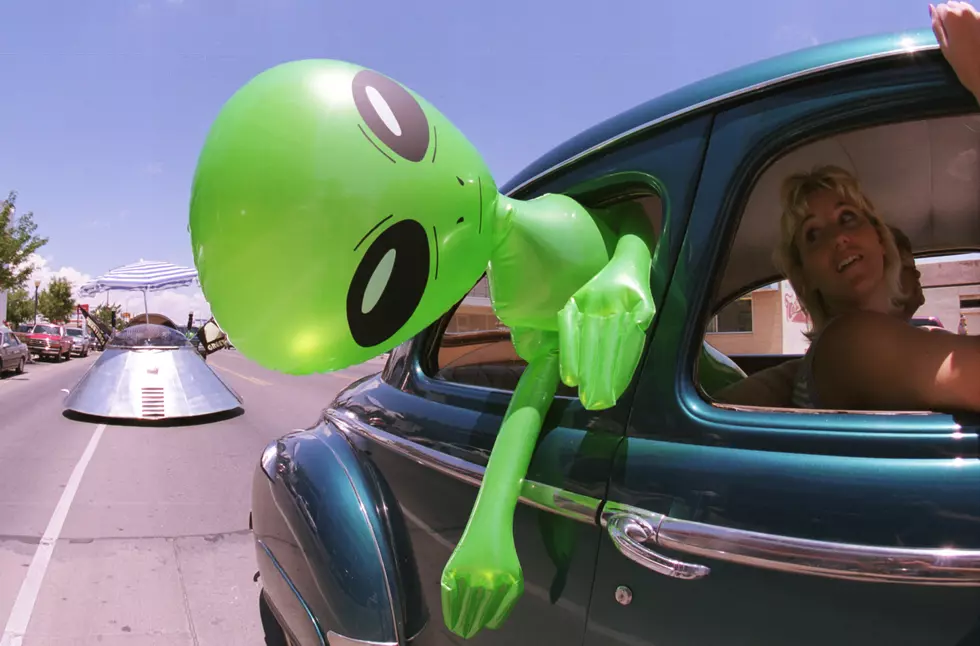 El Paso Things I Think Will Confuse Space Aliens Who Land Here
Getty Images
Assuming they just show up having done no research, I would guess they're going to think we're nuts.
If they have really been studying us than, they know we're not nuts. We're just ... unique.
Seriously though, could you really blame them for questioning our sanity?
For that matter, would you argue ANY point with a race that has mastered intergalactic space travel, spawned area 51 and inspired some of the best movies ever made?
Anyway, let;s pretend you are a highly advanced, uber - intelligent life form from somewhere beyond our (known) universe.  You build a hyper-drive thingy and shoot yourself across the space-time continuum and wind up in El Paso, circa 2023.
Here are some common El Paso sights that I think will give ET that WTF look.
Lowriders.
I assume, they would see these as infantile attempts at anti-gravity drives. They're too low to really be daily drivers but, clearly, they can't "launch" ... they just hop feebly in a constant struggle to reach the stars.
Yet, we have fighter jets and spacecraft also so, these "experimental" craft should really confuse them.
Those weird, monster truck - lowrider hybrids.
You've seen them. Lifted, 4x4 trucks and other off road vehicles, taken to "monster truck" proportions, sitting on skinny tires and super huge rims.
I don't even get this one ...
Churros/Nachos
I'm sure there first impression will be that, much like water and sunlight, we MUST have these to survive.
No matter where you go, they'll be available and no matter what El Pasoans are doing, they'll eat them while they do it.
If "Mars Attacks", disrupting the churro/nacho supply will surely be a "first strike" maneuver.
White Sands Missile Range will throw them off. Not so much for all the top secret stuff that goes on here. (I'm sure Area 51 has them used to all that stuff.)
It's wondering why there are Oryx wandering the range that will have them scratching their big heads.
This place will not only get their attention, it may also completely thwart their invasion. If they actually go in it, they'll be in there looking at all the cool stuff forever. Especially all the alien statues.
We'll have plenty of time to disable the UFO's and surround the little green men. Unless they don't really look the way we think they look, become highly offended and blow up our planet while we're trying to chain the UFO's down.
If that's the case, and they go to Roswell, we're so done.
I can't say for certain but I think they're already watching.
They're just not sure if they really want to deal with us yet.
Their elders are probably advising strongly against it.
Boozy El Paso Pinatas
El Paso Store Offers A Few "Hard" Pinata Ideas For Your Kids Birthday Party