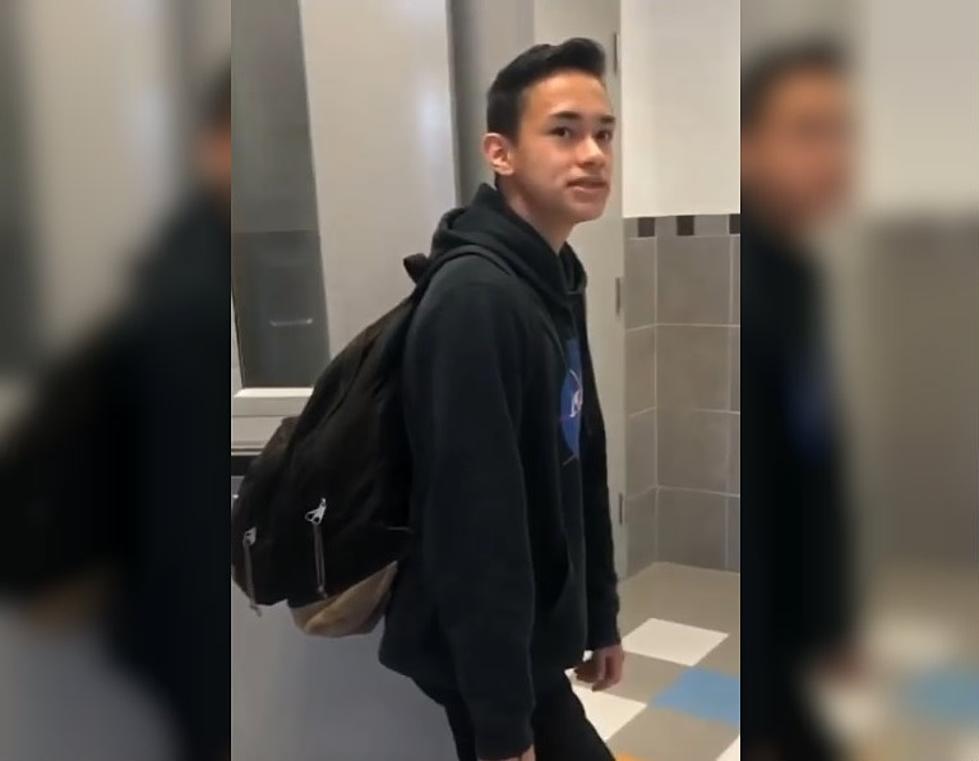 El Paso Teen Goes Viral With Daily Small Act of Kindness
The Real Fit Fam El Paso
Rain or shine no matter the weather, a sophomore at Eastlake High School near Horizon City can be found at the front of the school ready to greet all who pass.
His name is Diego Villarreal, and he's well known at his school for a kind gesture he performs every morning. Diego holds the door open for fellow classmates, greeting them with kind words, fist-bumps, and have-a-great-days.
His daily act of kindness was brought to my attention by one of our listeners who forwarded me a social media post from Ana Vasquez, a teacher at the SISD high school.
"EVERYDAY he stands at the entrance of Eastlake High School and opens the door for all the kids who just arrived on the bus. Rain, freezing weather and all," she writes. "Not only that, he compliments them and tells them he hopes they have a great day."
Like many students who attend the Far East El Paso school, Ms. Vasquez has her own story of Diego's positive act.
"I came in today with my coffee and messy hair as an exhausted teacher in the middle of the spring semester," she recounts. "I thanked him for such gesture and he replies with a smile, 'you're most welcome! Have a beautiful day and I hope you enjoy that coffee'."
Some of those who commented or responded to the post wanted her to reach out to the media and bring attention to his daily act of kindness, but Diego wouldn't mind the least bit if his morning ritual went unnoticed.
"Thank you but not here for the media," he replied to one person. "Only reason I would really want to use it is only to spread my message and my goal to others to be nice to one another and to look out for each other."
"You dont know what people can be going through, so a simple door opening can make their day better from whatever problems may going on…at home," Diego added. Amen. Sometimes it's the little things that resonate most.