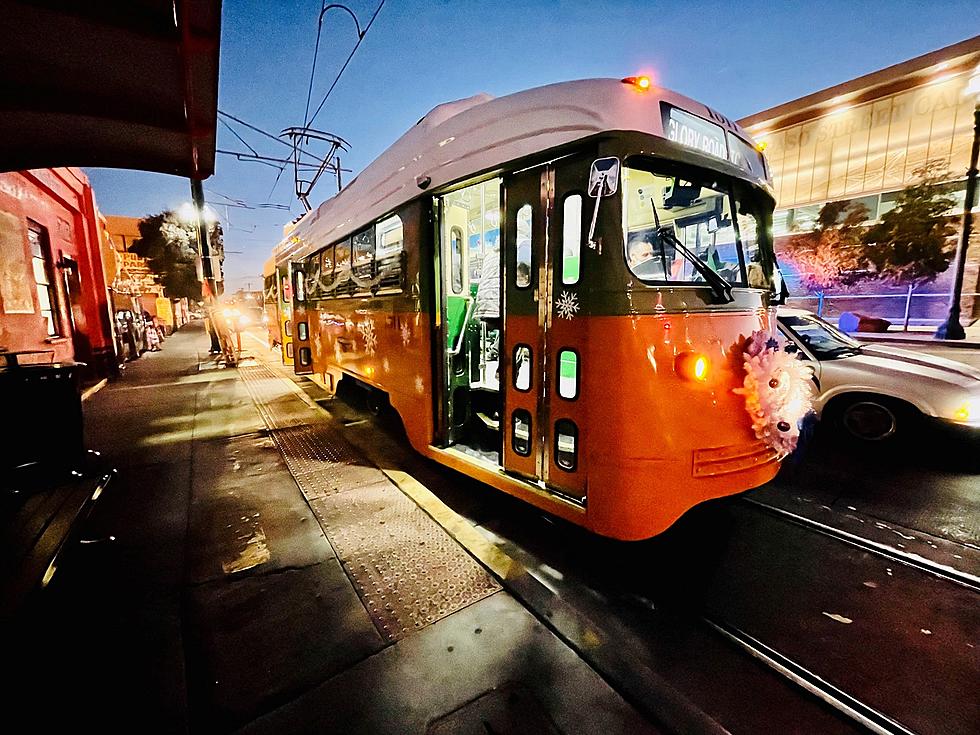 El Paso Streetcar #1511 Back For Trolley Tracks This Weekend
ma
Trolley Tracks returns as local musicians serenade El Pasoans on board the El Paso Streetcar this weekend. 
Get to know El Paso's most talented musicians this weekend during Trolley Tracks' free music series.

Enjoy a one-of-a-kind free music series as the El Paso Streetcar and The City of El Paso, and the El Paso International Music Foundation host the return of Trolley Tracks. 

The first artist to initiate the streetcar music series last weekend was local sensation, Talia Leilani. This weekend, a trio of sisters known as Pie will join the fun performing original material.
Listen to Monika middays all week on 93.1 KISS-FM and download our free 93.1 KISS-FM App.
Attendees can enjoy the performance by Pie as the El Paso Streetcar travels almost 5-miles in two loops through El Paso's uptown and downtown areas.
After Trolley Tracks, round out your WinterFest experience in the heart of downtown El Paso along with the return of Holiday Movies at the Plaza Theatre this weekend. 
Trolley Tracks is the perfect way not only to discover some of El Paso's most talented artists but also an excellent way for families to enjoy a day out for free while enjoying the rest of the city's holiday lights and festivities.
Passengers are welcome to board Streetcar #1511 at the Arts District streetcar stop off Santa Fe across from the Convention Center or anywhere along the route.
Trolley Tracks: El Paso Streetcar Music Series

 

El Paso Streetcar #1511

Saturday – December 4, 2021

 

5 30 p.m. - 7 p.m.

 

Fare: Free

 

Open to all ages

 

Masks required while riding per FTA guidelines

 
All 10 Of El Paso's Nicknames
Here's Where To Find All 8 Of El Paso's Balloon Mural Series: