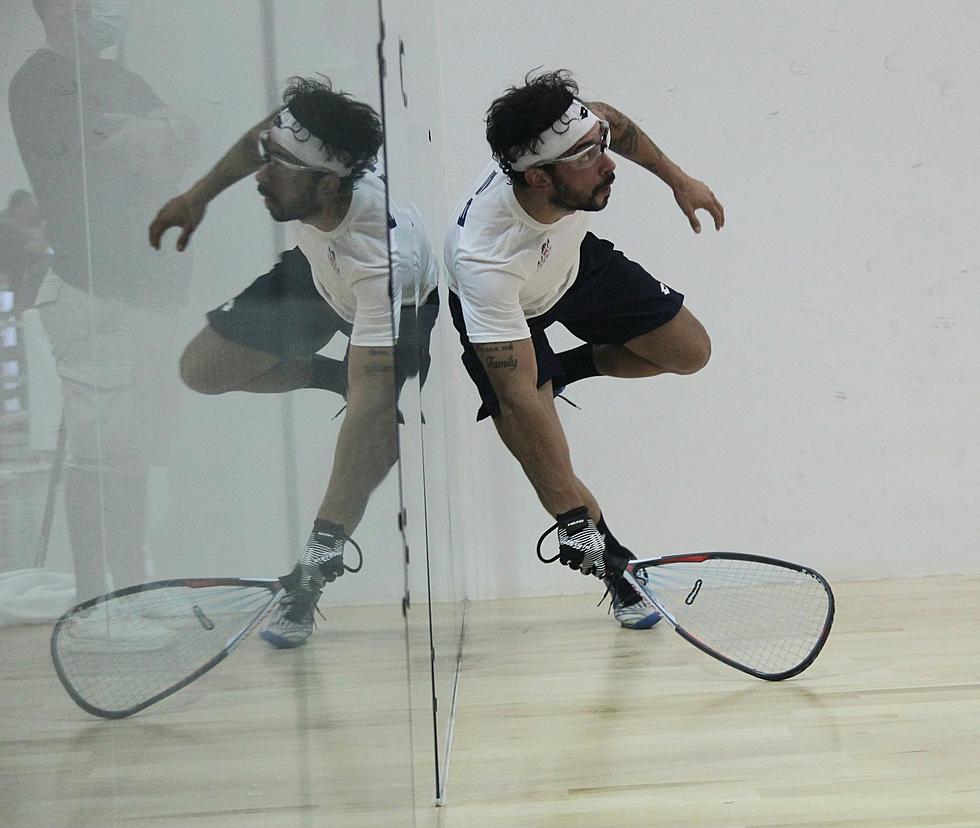 El Paso Racquetball Star Alex Landa and Team USA Needs Your Help
Alex Landa
If you listened to SportsTalk a few weeks ago, you met Alex Landa. The defending Racquetball World Champion lives in El Paso and he is currently ranked as the #4 player in the world according to the IRT (International Racquetball Tour). Landa is one of El Paso's best kept secrets in a sport that gets little to no coverage in the United States. In fact, he has to practice locally at the YMCA, because they have the only indoor courts in the city. The 33-year old is also a member of Team USA and they will play in Bolivia next month for the Pan-American Games.
This event is personal for Landa because in 2018, Mexico left him off of their national team for the Pan-Am Games despite the fact that he was the highest ranked player in the country. At that point, Landa, who grew up in both Juarez and El Paso left Mexico for Team USA. Last November, he captured the world championship singles title wearing the red, white, and blue and now he wants a shot at Mexico at the same event that they left him off their national team roster four years ago.
Because of low funds, Team USA will not send their racquetball national team to Bolivia for the Pan-Am games. However, they did set up a Go Fund Me page to help raise the money needed for Landa and his teammates to travel to Bolivia. The XXXIII PARC (Pan American Racquetball Confederation) Pan American Games will be held April 9-16 in Santa Cruz de la Sierra, Bolivia. Team USA does not receive government funding for their Olympic Programs and instead get their revenue from television broadcast rights, sponsorships and philanthropy in the form of major gifts. That is why the US National racquetball team needs to fundraise on their own. They have less than a month to hit their goal of $22,000 to cover all the expenses for the team. Hopefully they will be able to go to Bolivia and Landa will get a chance to win the championship that he was denied with Mexico.
WWE Returns to El Paso for SuperShow
World Wrestling Entertainment was back at the Don Haskins Center in El Paso with a loaded house card as part of their WWE SuperShow tour.