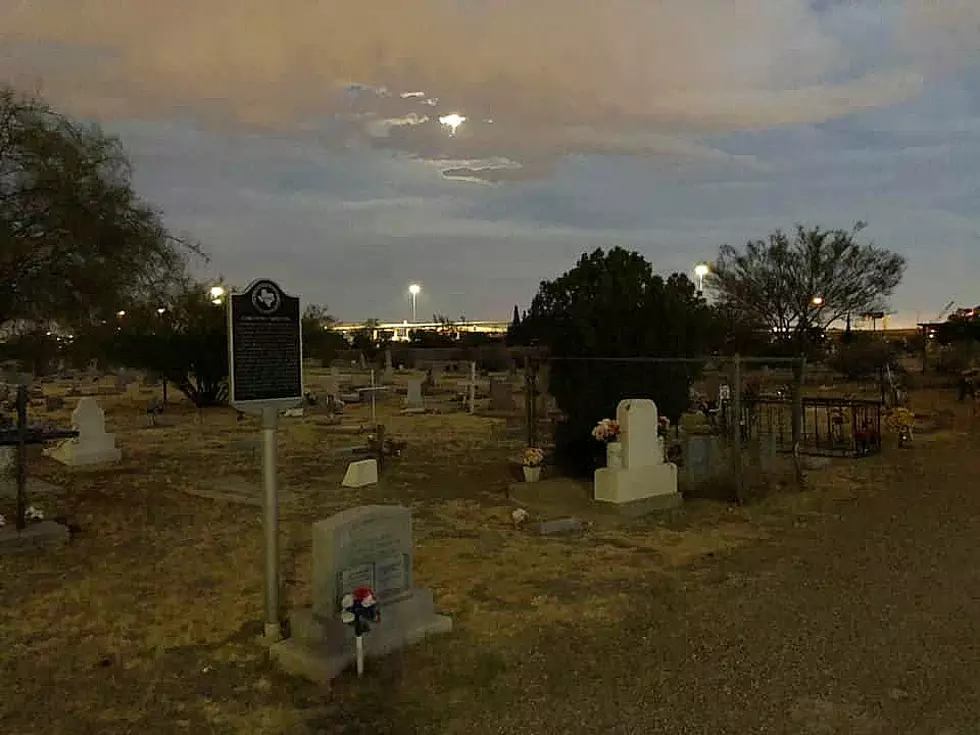 El Paso Paranormal Group Hosting Concordia Cemetery Full-Moon Drive-Thru
Paso del Norte Paranormal Society (Ghosts915)
Concordia Cemetery will be the focus of a fundraising effort at the end of this month by the Paso del Norte Paranormal Society.
Long considered one of El Paso's top paranormal hot spots, the historic burial ground has had more documented ghostly apparition and shadow people sightings, and stories of disembodied voices and supernatural occurrences than it does tombstones.
And Friday, January 29, you can experience this unique location in a unique way: from your car during a full moon.
Although the El Paso paranormal group, which also goes by Ghosts915, has restarted in-person ghost tours, attendance is capped because of local pandemic mandates. The "Full Moon Drive-thru Fundraiser" allows more people to not only experience a ghost tour at one of El Paso's most haunted locations, but staying in your car keeps you relatively safe from both the coronavirus and Earth-bound spirits stirred up by the full moon.
Okay, I can't guarantee either one of those things, but I can assure you the group promises the drive-thru's route will take you by some of Concordia's famous landmarks like the grave of the legendary John Wesley Hardin, the only Chinese cemetery in the state of Texas, and Three Trees, as seen in "Ghost Adventures" 'Route 666' Halloween episode.
PDNPS is asking $10 per car with proceeds benefiting the Concordia Heritage Association, which is tasked with the cemetery's maintenance and preservation. Tickets and more details can be found HERE.
Enter your number to get our free mobile app
LOOK: TV Locations in Every State