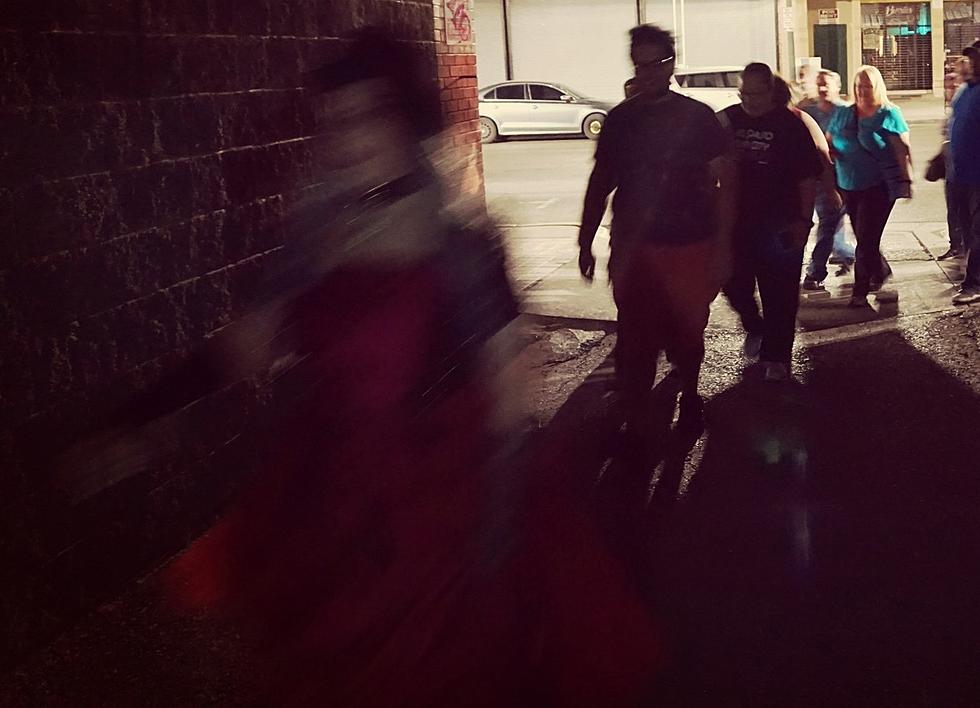 El Paso Haunts & History: Labor Day Weekend Ghost Walks
Lost El Paso Paranormal
Good news for those into the spooky stuff. All three of El Paso's paranormal tour groups will be hosting either a walk, lock-in, or bar crawl over the Labor Day weekend.
You can take part in a paranormal investigation inside one of the oldest downtown hotels, go on a lantern-lit spooky bar crawl, or walk among the tombstones in what is arguably the most haunted place in El Paso.
Enter your number to get our free mobile app
Lost El Paso Paranormal - Boos and Booze
Friday, Sept. 1 – Haunted Bar Crawl
If you're looking for a fun and unique way to experience a handful of the downtown watering holes on a Friday night, the Haunted Spirits Downtown Bar Crawl is just the thing for you.
The supernatural adventure features spine-tingling tales and, of course, some liquid courage while you get your spook on. [Get Tickets]
Lost El Paso Paranormal - Paranormal in the Park
Sunday, Sept. 3 - Ghost Stories, Legends, & Lore at The Park
LEPP is also hosting the free all-ages paranormal meet-up at a Haddox Family Park in central El Paso beginning at 6 p.m. The haunted history of nearby Loretto Academy, Radford School, and St. Anthony's Seminary will be discussed. [FREE]
El Paso Ghost Tours
Friday, Sept. 1 - Gateway Hotel Lock-In Investigation
El Paso Ghost Tours, the group that used to host weekly ghost tours inside the De Soto Hotel before it mysteriously went up in flames, is now hosting lock-in investigations at the Gateway Hotel on Stanton -- also haunted and historic. [Get Tickets]
Paso del Norte Paranormal Society (Ghosts915)
Saturday, Sept. 2 – Concordia Cemetery Ghost Tour
Go on a guided Concordia Cemetery Ghost Tour that includes many of the grave yard's famous landmarks such as the spooky children's section with the creepy crib, and The Three Trees -- the area where Richard Ramirez, aka "The Night Stalker," used to perform animal sacrifices. [Get Tickets]
Celebrities Who Lived in Haunted Houses
Below, check out 25 stars who claim to have lived in haunted homes.