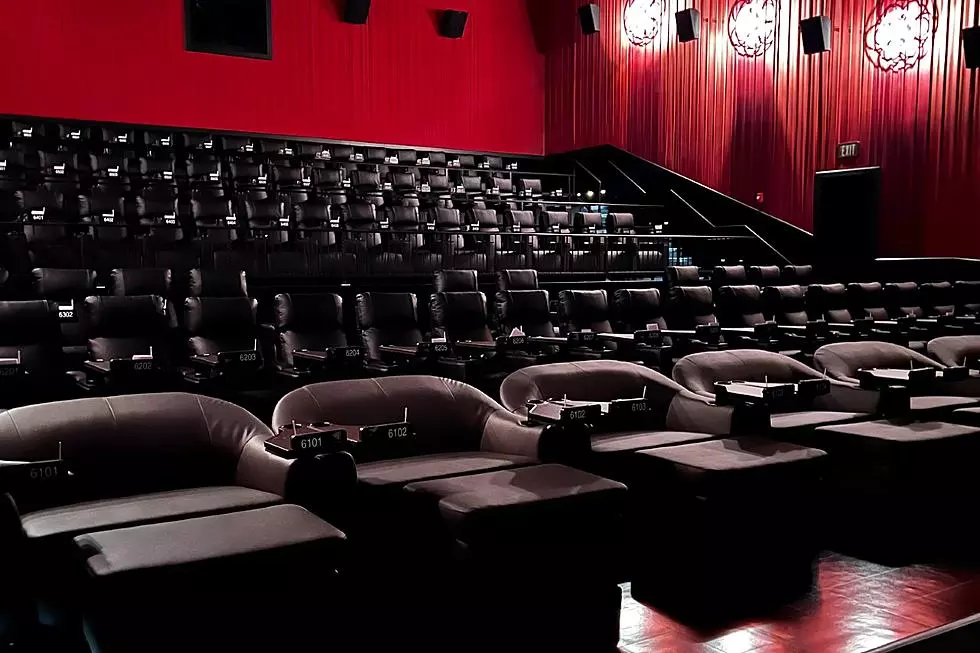 El Paso Movie Theaters Offering $4 Movies One Day Only This Weekend
Alamo Drafthouse
This Sunday, and this Sunday only, movie fans in El Paso can watch a flick in a movie theatre for only $4. The moviegoing deal is in observance of National Cinema Day, Sunday, August 27.
All the major players are participating: Alamo Drafthouse East and West, Premiere Cinemas Basset, Flix Brewhouse, Cinemark, and the AMC Theatres.
Enter your number to get our free mobile app
What Is National Cinema Day?
In short, National Cinema Day is a one-day nationwide event sponsored by the non-profit The Cinema Foundation to encourage you and me to celebrate the theatrical experience by going to the movies.
Which Movies Are Four Bucks?
Every release, every seat, every format, every showtime.
The last time movie tickets cost $4 was in 1994 so Sunday's promotion is kind of like a time machine for your wallet.
But instead of paying four bucks to watch The Little Rascals, Natural Born Killers, Clear and Present Danger, and It's Pat: The Movie you'll pay 1994 prices for Blue Beetle, Barbie, Oppenheimer, and Teenage Mutant Ninja Turtles: Mutant Mayhem.
Along with the $4 a ticket deal, most theaters are also offering moviegoers a break on concessions. And, they all have A/C!
El Paso Theaters Participating in National Cinema Day
• Premiere Cinemas Basset: $4 every format
• Flix Brewhouse: $4 every format, and $5 bottomless popcorn
• Alamo Drafthouse: $4 for all the latest releases and classics in all formats
• AMC: $4 all movies in all formats, and a small drink and popcorn combo for $5
• Cinemark: $4 every movie in every format, and $1 off any-size popcorn, soda, or candy
The four-dollar deal, by the way, does not include tax or online and/or third-party ticketing fees.
10 Actors Who Had Surprising Careers Before Hollywood
2000s Teen Heartthrobs: Then & Now
Here's what some of the biggest teen heartthrobs from the 2000s are up to today, from continuing to work in acting and music to becoming fathers and husbands.